Student loan debtors targeted by fraudsters
Those shackled with student loan debt are increasingly being targeted by scams and shady companies promising relief.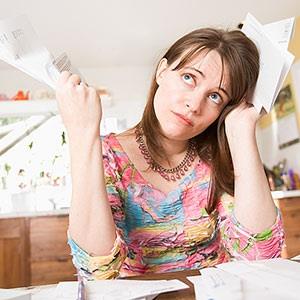 With the enormous growth of student loan debt, borrowers are becoming the target of a growing industry preying on their need to get out from under the debt.
The National Consumer Law Center investigated the growth of these student loan-focused debt relief companies and came away with some serious concerns about how they do business.
"There were a shocking number of inaccuracies and lack of transparency among the companies in our investigation," said National Consumer Law Center attorney Deanne Loonin, who
wrote a report about the issue
that was released today.
Among the concerns raised in the report about these companies are that they:
Claim certain debt relief programs are theirs when they are actually government programs
Assess fees for services borrowers can get for free
Don't disclose the fees they do charge
Charge extremely high fees
Provide misleading information that is often wrong
Are only interested in selling services, not reducing borrowers' debt
Many of the companies are breaking the law, the investigation found, including not allowing the cancellation of contracts within three days of signing them and demanding upfront payment. In addition, the group said many are using deceptive advertising to lure potential customers.
Fees can be as much as $1,600 -- along with monthly payments of up to $50 -- to retain one of these companies. The investigation found that it is not clear if consumers are receiving any benefit for those payments or getting services that they couldn't have gotten for free on their own.
Two other areas of concern, the Consumer Law Center found, were that some of these companies were requiring their clients to give them power of attorney and to disclose their student loan PIN numbers.
"Given the many misrepresentations that NCLC uncovered, it is unlikely that these companies are providing quality services in return for the money they are charging," the group said. "Such practices severely compound the pain of vulnerable consumers seeking to find resolutions to difficult student debt problems."
The Consumer Law Center wants to see student loan relief programs offered by the government simplified and these companies now interceding to play by the same rules that apply to other debt relief firms. That includes disclosing fees, not charging in advance of providing the promised services, and not running deceptive advertising.
The NCLC
runs the Student Loan Borrower Assistance Project
to help inform those with student loan debt so that they can make better choices about how to handle their situations.
Borrowers can also look at federal resources available from the
Department of Education
and the
Consumer Financial Protection Bureau
to get additional information that could help avoid having to engage one of these questionable companies. Many services involving managing student loan debt are available for free to borrowers.

More from MSN Money:
DATA PROVIDERS
Copyright © 2014 Microsoft. All rights reserved.
Fundamental company data and historical chart data provided by Morningstar Inc. Real-time index quotes and delayed quotes supplied by Morningstar Inc. Quotes delayed by up to 15 minutes, except where indicated otherwise. Fund summary, fund performance and dividend data provided by Morningstar Inc. Analyst recommendations provided by Zacks Investment Research. StockScouter data provided by Verus Analytics. IPO data provided by Hoover's Inc. Index membership data provided by Morningstar Inc.