4 smart credit card choices for international travelers
As the rest of the world has moved on to credit cards with smart chips, Americans are among the last consumers whose cards have magnetic stripes. That means smart cards are the way to when traveling overseas.
This post comes from Jason Steele at partner site Credit.com.

If you have traveled outside the U.S. lately, you have probably figured out that much of the world has moved on from using the magnetic stripes on credit cards. New card readers, especially at unattended kiosks in Canada and Europe, require EMV smart chips and will reject cards without this technology. Sadly, our lagging standards can leave American tourists without EMV-compatible credit cards stranded.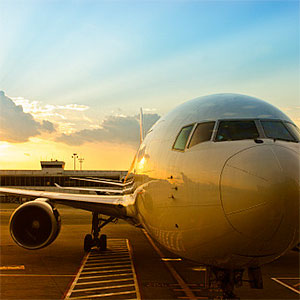 Thankfully, American card issuers are beginning to offer products equipped with this technology. At first, these products were being rolled out via high-end rewards cards offered to frequent travelers, but now there are EMV-equipped cards being introduced to all segments of the market.
The downside is that many EMV-enabled cards still charge a 3 percent foreign transaction fee on all charges processed outside the U.S. Therefore, the challenge for those with international travel plans is to find a card with an EMV chip, but no fees for using it across the border.
Luckily, we've rounded up four credit cards that have the latest technology, and have dropped the traditional foreign transaction fees -- a perfect combo for world travelers.
1. Chase Sapphire Preferred
This card was a favorite of travelers due to its benefits and rewards, but the recent addition of an EMV smart chip makes it a nearly perfect travel companion. For each dollar spent, cardholders receive one point in Chase's Ultimate Rewards program, and double points for all travel and entertainment purchases. Points can be redeemed for cash back, merchandise, gift cards and travel reservations, or transferred to points and miles with airlines, hotels, and even Amtrak Guest Rewards.
New cardholders receive 40,000 points after spending $3,000 on their card within the first three months of opening an account, a 5,000-point bonus for adding an authorized cardholder, and a 7 percent annual points bonus (7 percent of the points earned). There is a $95 annual fee for this card that is waived the first year.
2. Citi ThankYou Premier
Citi offers its ThankYou Premier card as a mid-level rewards card between its no-fee ThankYou Preferred and its $450 ThankYou Prestige. For the $125 annual fee (waived the first year), cardholders earn one ThankYou point for each dollar spent, double points for spending on airfare and hotels, and triple points for purchases at restaurants and from select entertainment merchants.
New cardholders receive 20,000 points after making $2,000 in purchases within the first three months of opening an account, and an additional 30,000 after making another $3,000 in purchases within the first three months of their second year of being a cardmember. ThankYou points can be redeemed for merchandise, gift cards, travel reservations and even loan repayments. Points have no limit and no expiration date.
3. BankAmericard Travel Rewards
This appears to be the only card offered by a major issuer with no annual fee, no foreign transaction fee, and an EMV smart chip, so it is perfect for budget-minded travelers.
Cardholders receive 1.5 points per dollar spent with no limit and no expiration date. In addition, new cardholders receive 10,000 bonus points after spending just $500 on their cards within the first three months of opening an account. Another 10 percent points bonus is available if either the primary or co-applicant for this card has a checking, savings or individual retirement account with Bank of America or Merrill Lynch. Points can be redeemed to pay for flights, hotels, vacation packages, cruises, rental cars or baggage fees, with no restrictions or blackout dates.
4. American Express Platinum Card
American Express has a long history of offering credit and charge cards to travelers, so it is surprising that nearly all of its cards currently lack EMV smart chips and impose a 2.7 percent foreign transaction fee. Thankfully, the flagship Platinum charge card it different. It features business lounge membership with Delta SkyClubs and the Priority Pass network. Cardholders also receive a $200 annual fee credit against airline incidental charges such as baggage fees, change fees, and in-flight food and beverage charges. Other benefits include elite status with Starwood hotels as well as when renting cars from Hertz, Avis and National. There is a $450 annual fee for this card.
Before you apply for a credit card, it's important to know where your credit stands. You can pull free copies of your credit reports once a year and you can check two of your credit scores for free every month on Credit.com. 
Note: It's important to remember that interest rates, fees and terms for credit cards, loans and other financial products frequently change. As a result, rates, fees and terms for credit cards, loans and other financial products cited in these articles may have changed since the date of publication. Please be sure to verify current rates, fees and terms with credit card issuers, banks or other financial institutions directly.
More from Credit.com
DATA PROVIDERS
Copyright © 2014 Microsoft. All rights reserved.
Fundamental company data and historical chart data provided by Morningstar Inc. Real-time index quotes and delayed quotes supplied by Morningstar Inc. Quotes delayed by up to 15 minutes, except where indicated otherwise. Fund summary, fund performance and dividend data provided by Morningstar Inc. Analyst recommendations provided by Zacks Investment Research. StockScouter data provided by Verus Analytics. IPO data provided by Hoover's Inc. Index membership data provided by Morningstar Inc.
LATEST BLOG POSTS
Can you trust Carfax?
If you're thinking about buying a car and the Carfax report comes back clean, you're good to go, right? Um, maybe not. Here are four other ways you can avoid buying a clunker.