6 ways to fight a smartphone crime wave
Up to half of all thefts in some cities involve a cellphone. Here are some tips for protecting your property and data.
This post comes from MSN Money contributor Michelle V. Rafter.
A woman putting something in her car in Brooklyn's Crown Heights neighborhood is robbed of her new Android smartphone at gunpoint. Thieves on the light rail in Portland, Ore., grab iPhones out of their owners' hands as the train doors open and flee before anyone can catch them.
The Federal Communications Commission has estimated that 30% to 40% of thefts in major U.S. cities involve cellphones, and in San Francisco, the figure was half of all robberies last year were phone-related, according to the Associated Press.  Phone thefts have become so rampant in the City by the Bay that one publication created an interactive map detailing where the snatches have occurred and whether they involved the use of force, a gun or a knife.
Smartphones have become so much catnip to thieves. The powerful, pocket-sized computing devices are easy to grab and are being resold for big bucks on the black market here or overseas.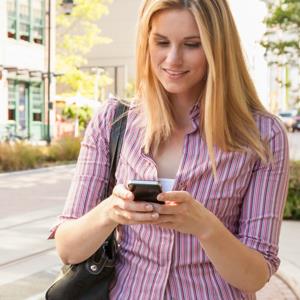 "It's not unlike carrying a few hundred dollars in your hand. We shouldn't be surprised to see thieves going after them," says Kevin Mahaffey, chief technology officer at Lookout, a maker of mobile security apps.
The crime wave is prompting smartphone manufacturers and carriers, industry groups and regulators to step up activities to deter thefts.
In one of the latest actions, New York Attorney General Eric T. Schneiderman sent letters to Apple,  Google, Microsoft and Samsung demanding to know how they plan to protect consumers from the crimes, known as "apple picking" because so many of the thefts involve Apple-made devices. In the first nine months of 2012, the number of stolen iPhones and other Apple iOS devices reported to the New York City Police more than tripled, to 11,447 from 3,280 in the same period the previous year, according to the attorney general's office. "The companies that dominate this industry have a responsibility to their customers to fulfill their promises to ensure safety and security," Schneiderman said in statement.
Schneiderman and other law enforcement agencies aren't content with the industry's efforts to create blacklist databases of stolen phones. The lists, announced in April 2012, track stolen smartphones' unique identifier numbers, bits of embedded code that tag the devices the same way cars are tagged by their vehicle identification numbers.
Some officials want the carriers to do more, such as build a "kill switch" into phones that would render them useless as soon as they are reported stolen.
Meanwhile, here's what you can do to protect yourself and your mobile devices:

1. Put a lock on your phone. Most smartphones can be locked using a password or PIN feature that's built into the device. Some phones can be locked and unlocked using pattern or facial recognition. Look at your phone's security settings to see what's available.
2. Use locator or other safety apps. Some smartphone makers pre-load their phones with apps for locating, locking or wiping data off the device should it be lost or stolen. Apple devices that run on iOS 5.0 or newer operating systems come with Find My iPhone, an app that can be used to display a message on the screen of a stolen device or remotely set a passcode lock. Lookout's security app, which comes pre-loaded on Sprint and T-Mobile phones, automatically takes and emails a photo of anyone who incorrectly enters a device's password three times. If your phone doesn't come with such apps, you can check this  list of anti-theft protection apps for wireless devices. Many are free, while others have a range of fee structures.
3. Stash your phone. Don't be obvious. If you're just listening to music, for example, keep your phone in a backpack or pocket rather than in your hand. 
4. Be aware of your surroundings. If you're using your phone while riding the subway, bus or rail by yourself or even walking in public late at night, keep an eye on what's happening around you. Just as distracted driving is unsafe, "people also need to be aware of being distracted while walking down the street or on the bus or subway where high rates of phone theft occur," Mahaffey says.
5. Safeguard work-related data. If you use your smartphone for work, you may be responsible for the security of proprietary company data stored on your phone. Familiarize yourself with your company's bring your own device (BYOD) policies and stick to them.
6. Report theft immediately. Don't be a hero. If someone grabs your phone, don't try to track them down yourself. Report any theft to the police or other law enforcement agency immediately. Then contact your cellphone carrier: This CTIA consumer guide to smartphone theft lists seven major U.S. cellular carriers' toll-free numbers and websites for reporting a stolen phone. If you use your phone for work, make sure to also report the theft to your company's tech help desk.
More on MSN Money:
DATA PROVIDERS
Copyright © 2014 Microsoft. All rights reserved.
Fundamental company data and historical chart data provided by Morningstar Inc. Real-time index quotes and delayed quotes supplied by Morningstar Inc. Quotes delayed by up to 15 minutes, except where indicated otherwise. Fund summary, fund performance and dividend data provided by Morningstar Inc. Analyst recommendations provided by Zacks Investment Research. StockScouter data provided by Verus Analytics. IPO data provided by Hoover's Inc. Index membership data provided by Morningstar Inc.