6 ways to fund your business if your credit isn't great
Most startups are not funded primarily by traditional bank loans or credit cards. So where does the money come from?
This post comes from Allison Martin at partner site Money Talks News. 


You think you finally have all of your ducks in a row, and it's time to launch your new business. But there's one more problem -- and it's a big one: You don't have the funding on hand to do so, and the big-boy banks aren't hearing your pitch.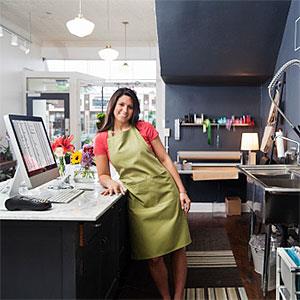 Your credit score is tarnished due to immaturity or poor decision-making in the past, and they just aren't willing to assume the level of risk that you bring to the table. Fortunately, a loan from a major financial institution isn't your only option.
In fact, it's not that uncommon to bootstrap these days. Entrepreneur.com says:
Studies show that credit card and bank financing account for just 25 percent of the total funding needs of early-stage entrepreneurs. This statistic should provide you some comfort, because it implies that 75 percent of the money you need can come from other sources that rely less on your credit rating.
Here are some tips to help you secure the funding to get your new business up and running:
1. Crowdfund your new venture
Do you have a band of loyal followers, or do you think your proposal has mass appeal? Why not head on over to GoFundMe, Fundable, Kickstarter or any other popular crowdfunding platform to rally your troops or total strangers and solicit their monetary support? Remember, every little bit counts, and it beats paying exorbitant interest on a loan or credit card, particularly if your credit is poor.
Need a little inspiration? Check out these success stories from Entrepreneur.com.

2. Ask friends and family for assistance
Got a group of great relatives and friends in your corner? If so, speak up about your new venture and ask for their monetary support until you can get things off the ground and bring your dreams to fruition. Just be sure that all parties are clear on the terms of the contribution to avoid future conflict.
3. Consider microlenders
Smaller loans, usually ranging from $300 to $35,000, are extended to rising entrepreneurs from nonprofit entities, which are also referred to as microlenders. They specialize in lending to small, local businesses, and the qualification criteria are not as stringent as those of traditional banks.
Among Entrepreneur.com's list of preferred lenders are the following:
Accion.
Prosper.
Zopa.
Count Me In for Women's Economic Independence.
Another bonus is the reporting of your payments on the loan to the major credit bureaus, which can boost your credit score.
4. Contact your local credit union
It is rather difficult to secure startup funding from the big-boy banks, but have you tried the local credit union? Assuming you are a member in good standing, it may be willing to take a risk on you. Its focus is geared toward members because of its cooperative structure.
5. SBA loans
The U.S. Small Business Administration has many loan programs for entrepreneurs. Examine your options to see if your prospective business qualifies for a federal loan.
See "Ask Stacy: Where Do I Find the Money to Start a Business?" for more details. In that post, Money Talks News finance expert Stacy Johnson wrote:
Funded by taxpayer dollars, it's definitely your first stop on the road to self-employment, especially if you'll be requiring funding. You won't find free money, but you will get free information on finding funding, including
government-guarantee​d

loans.

Another option is to inquire with the small business development center in your area to learn more about any state and local funding opportunities that may be available to you.




6. Be patient

A little endurance can go a long way. If you're unable to start your business right away because of poor credit or a lack of funds, hang in there until you have built the savings you need to fund your plan, bolstered your credit score, and you qualify for higher loan amounts at competitive rates.




More from Money Talks News
DATA PROVIDERS
Copyright © 2014 Microsoft. All rights reserved.
Fundamental company data and historical chart data provided by Morningstar Inc. Real-time index quotes and delayed quotes supplied by Morningstar Inc. Quotes delayed by up to 15 minutes, except where indicated otherwise. Fund summary, fund performance and dividend data provided by Morningstar Inc. Analyst recommendations provided by Zacks Investment Research. StockScouter data provided by Verus Analytics. IPO data provided by Hoover's Inc. Index membership data provided by Morningstar Inc.