7 tricks to maximize your airline miles
It's not as easy as it used to be, but the experts agree: There are ways to wring the most out of your hard-earned frequent flyer miles.
This post is by Beth Braverman of partner site The Fiscal Times
.

With summer travel season upon us, you may want to cash in some frequent flier miles in order to cut costs on an upcoming vacation. Doing so is getting more difficult, thanks to the gradual economic recovery and continued consolidation in the airline industry.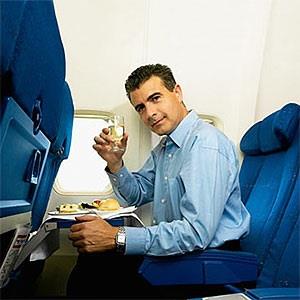 "Compared to several years ago, planes are fuller and there's less competition for your business," says Seth Kaplan, managing partner of
Airline Weekly
in Fort Lauderdale, Fla. "Airlines just don't have to be as generous with their frequent flier benefits right now."
Still, the pros we spoke with said there are ways to make sure your miles go further. Here are their seven best tips:
1. Mix and match your ticket on partner airlines

All of the largest airlines are now in alliances with other domestic and international airlines. If you can't find the route or trip you're looking for, see if it is offered by one of the other carriers in its alliance -- and don't forget to check international partners as well as domestic. You can also combine miles on multiple airlines within an alliance in order to claim an award. You may not be able to mix and match tickets online, so pick up the phone and call the airline to ask a reservation agent to see if there are partner flights available.
2. Don't take 'no' for an answer
Just because the first (or second) ticketing agent with whom you speak says that there are no seats available doesn't mean that's always the case. Rather than getting frustrated with the agent, just hang up and call back. "Some agents just aren't motivated or don't know how to help you," says Gary Leff, owner of
BookYourAward.com
. "Don't ever believe the answer is no until you've gotten it at least three times." (Note: Most airlines apply a $20-$25 charge for booking through their phone service, but some will waive the fee for tickets that can't be booked online.)
3. Forget about high season

The most award tickets are available for the flights that are hardest for airlines to fill with paying customers, so don't even bother trying to redeem miles on a popular holiday weekend. "There's no way you're getting an award ticket to Orlando on President's Weekend, or to Rome in August," says Joe Brancatelli, publisher of
JoeSentMe.com
, a newsletter for business travelers.
For non-holiday bookings, you'll have more luck getting a ticket on a Tuesday or Wednesday. If you must fly on the weekend, the earliest morning flight is your best bet. You'll also increase your chances of getting a ticket by including all regional airlines in your search. If you can't get a flight into San Francisco, for example, see if you can get a seat to Oakland or San Jose.
4. Book really early or really late
Airlines open seats up for booking 330 days before the flight date. If you've got a long lead time on a trip and can book that far out, you'll get first shot at booking the seat that you want.
Of course it's already too late to book early for summer travel (this year, anyway). If you don't need to fly on a specific date start looking for flights 14 days out. "By that time, if a particular flight doesn't look like it's going to sell out, the airline will start making more reward seats available," says Tim Winship, publisher of
FrequentFlier.com
. Check back every few days to see if additional seats open up.
5. Don't let your miles expire

Some airlines, such as Delta and JetBlue promise loyalty program members that their miles will never expire. However most require some account activity every 18 months to two years before points start to expire. Luckily, you don't have to actually fly somewhere in order to hold onto all your points.
Instead, spend a few hundred points to buy something in the airline's online shopping portal, or use Points.com to transfer miles from one airline program to another. (You'll lose some points in the process, but you'll reset the inactivity clock on the account.) Use the online tool
AwardWallet.com
to keep track of points and receive notifications if yours are about to expire.
6. Use the right card

Today, consumers earn more points via their credit cards than they do actually flying. If you're an infrequent flier who travel on multiple airlines, a travel rewards card such as the Capital One Venture Rewards card will allow you to earn miles you can spend on any domestic ticket without calendar restrictions.
However, if you fly often or live in a city where the airport is a hub for one airline, it pays to be loyal. In that case, you're better off going with a card that's co-branded with your preferred airline. Not only can you earn bonus miles with that airline, but it will also help you get into the airline's elite traveler program or offer additional perks such as access to airport lounges and fee waivers.

Smart Spending on the go: Get our app for Android or iPhone
7. Don't use miles for low-cost tickets

Generally speaking, if you can get buy a ticket for a few hundred dollars, it makes more sense to save your miles and purchase the ticket (and rack up more miles). "Don't waste miles on a ticket you can easily afford to buy," Leff says.
You'll get the most bang for your buck by using miles for the most expensive tickets, such as a last-minute domestic flight or for an international flight, which might cost more miles but ultimately represent a better value since they cost so much more.
More from The Fiscal Times:
DATA PROVIDERS
Copyright © 2014 Microsoft. All rights reserved.
Fundamental company data and historical chart data provided by Morningstar Inc. Real-time index quotes and delayed quotes supplied by Morningstar Inc. Quotes delayed by up to 15 minutes, except where indicated otherwise. Fund summary, fund performance and dividend data provided by Morningstar Inc. Analyst recommendations provided by Zacks Investment Research. StockScouter data provided by Verus Analytics. IPO data provided by Hoover's Inc. Index membership data provided by Morningstar Inc.