7 ways to get into museums for free
Can't afford to visit museums, science centers, zoos, aquariums and children's museums? Check out these tips for gratis admission.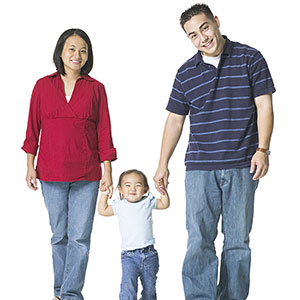 On Sept. 28 some 1,400 U.S. museums won't charge any admission as part of "Museum Day Live!" Smithsonian Magazine will give a ticket good for two people to any single museum on the list. 
All you have to do is request your free ticket online and it will be e-mailed (one per household). Print out the ticket and bring it with you.

That's a great deal, and I hope you can take advantage. But I also know of half a dozen other ways to get into museums, science centers, zoos, aquariums and children's museums for free.

At least some of the time, anyway. For example, one program is good only on the first weekend of the month and some other freebies are reciprocal agreements for members of partner institutions.

As for the latter, some might grouse that it's not "free" if you have to buy a membership somewhere else. Seriously? This is buy once, get in free at hundreds of other places -- a great budget-stretcher when you're traveling or when you're lucky enough to live within driving/transit distance of other institutions.

Besides, a museum/aquarium/scie​nce center membership makes a great family Christmas gift. Just sayin'. 

With Bank of America's "Museums On Us" program, you can get in without paying at 150 institutions if you have a BofA or Merrill Lynch credit or debit card, or a card bearing the BofA logo (I use my Alaska Airlines credit card).

That card plus a photo ID will get you in without paying on the first Saturday of every month; some include Sundays, too.

It's a great selection of places, by the way -- as varied as the Metropolitan Museum of Art, the Country Music Hall of Fame, the Shedd Aquarium, the Motown Museum, the Houston Zoo, and the National Cowboy & Western Heritage Museum.

Many other options
Museum reciprocity is a great deal: Buy an annual pass to an institution affiliated with any of several different programs and you'll be eligible for free or greatly reduced admission to hundreds of other institutions.

Again, the options are varied. For example, a card-carrying member of The Frick Collection in New York City can hang ten at the Surfing Heritage Foundation in San Clemente, Calif.

Two groups, the North American Reciprocal Museum Association and the Southeastern Reciprocal Membership program, allow members to take advantage of a huge variety of experiences in every state and a handful of other countries.

"Museum" doesn't just mean paintings and sculptures, though: 

Note that institutions in close geographic proximity may not offer free admission to one another's members. However, if you're visiting from elsewhere the card from your hometown institution will probably get you in to multiple locations. It's best to call ahead to be sure.

Depending on the institution, a specific level of membership could be required for free admission. Know, too, that reciprocal admissions may or may not include special attractions or touring exhibits. Or parking, either -- but you'd pay for that anyway

Finally, you need the actual membership card, so don't wait until the last minute to join your local institution.

More on MSN Money:

DATA PROVIDERS
Copyright © 2014 Microsoft. All rights reserved.
Fundamental company data and historical chart data provided by Morningstar Inc. Real-time index quotes and delayed quotes supplied by Morningstar Inc. Quotes delayed by up to 15 minutes, except where indicated otherwise. Fund summary, fund performance and dividend data provided by Morningstar Inc. Analyst recommendations provided by Zacks Investment Research. StockScouter data provided by Verus Analytics. IPO data provided by Hoover's Inc. Index membership data provided by Morningstar Inc.