8 tips on using balance transfer cards to get out of debt
Balance transfer cards can be a powerful tool for those climbing out of debt. They do, however, come with pitfalls you must avoid.
This post comes from Rob Berger at partner site the Dough Roller.

Balance transfer credit cards can be a cost effective way to tackle your debt.  For a relatively low fee, you can transfer high interest debt to a 0 percent card for as long as 18 months.  They are not, however, without pitfalls.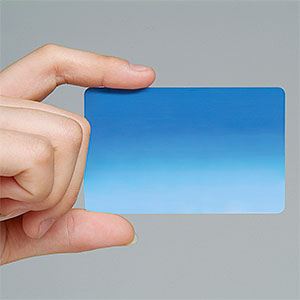 To help you avoid those pitfalls, here are eight tips for managing balance transfer cards.

1. Know the difference between 0% on purchases and 0 percent on balance transfers
There are two types of 0 percent APR introductory rates–purchases and balance transfers. While they both offer no interest, they work in very different ways.
For 0 percent interest on purchases, the credit card issuer won't charge interest on purchases you make with the card. You'll still have to pay a minimum payment each month, but it won't include any interest charges. These interest free deals on purchases typically last from six to 18 months. Once the introductory rate expires, you'll be paying the regular APR on any remaining debt on the card.
Zero percent on balance transfers is different. With these deals you can transfer debt – typically from another high interest credit card, though not necessarily – onto a new card that offers 0 percent interest on balance transfers. As you'll see below, 0 percent balance transfer cards typically charge a transfer fee, while there are no fees with 0 percent on purchases.
2. Avoid new debt
The idea of a 0 percent balance transfer card is to help you get out of debt faster by not having to pay interest. You avoid the high double-digit interest rates that are common on credit cards. As a result, all the money you're paying towards the card will go towards the principal balance.
But that's not going to help if you then start charging up more debt. A balance transfer won't do you any good if you go back to that old card and start charging it up again.  The key is to avoid new debt. It's absolutely critical or this process is going to end up putting you deeper in the hole.
3. Have a plan
Understand how long the 0 percent interest offer is going to last, and determine if you will be able to pay off the debt before the 0 percent period lapses. If you won't be able to pay off the debt – or if you're in doubt – what's your plan?
Some simply roll the debt over from one 0% balance transfer card to another until their debt is paid off. That can be a good plan if that option is available to you. But it usually requires a pretty good credit score.
4. Know the regular APR
Before you sign up for a 0 percent balance transfer offer, make sure you know what the regular APR is on the card when that offer expires. That way if you have a balance after the deal expires, you'll know what you're up against.
Again, you may be able to transfer that debt over to yet another zero-interest card, but it's still important for you to understand the worst case scenario. If you can't transfer that debt again, what kind of interest rate will you be paying? Factor that into your decision as to whether a balance transfer option is right for you in the first place.
5. Be aware of the balance transfer fee
Virtually all 0 percent APR balance transfer cards have a fee. The industry standard is 3 percent. For every $100 you transfer to the new card, you'll pay a $3 fee. You pay that up front, and it's added to your balance.

As a result, when you do a transfer your total debt will go up by the amount of the transfer fee. The transfer is probably still worth the cost because you may be paying 10 percent, 15 percent, or even 20 percent in interest on your credit card debt. To get it transferred to a 0 percent interest card for a 3 percent fee is still a really good deal.
6. Understand your credit situation

You should know what kind of credit score you need to qualify for the top 0 percent interest balance transfer cards. You can check this information out on the
list of balance transfer offers
 I track.
Having looked at that data extensively, I can tell you that generally for the best 0 percent balance transfer deals, you're looking at credit scores in the low 700s as an average for what gets approved. When you look at the lowest approved scores, you do see approvals for scores in the 600s. Credit scoring is just one factor that a credit card company considers in making its decision. But it's an important one. If you don't know your score, here are some ways to get your credit score for free.
Also, when you apply for a credit card, the company will pull your credit score, which counts as a credit inquiry. Credit inquiries can lower your credit score. In addition, it's not uncommon to max out the balance transfer card as you move as much debt as possible to the new 0 percent offer.  This high credit utilization can lower your score, too.
As a result, you may want to think twice before using a balance transfer if you are about to buy or refinance a house.  You may not want to take a risk that a lower score might raise the rate on your home loan.
7. Transfers are not limited to credit card debt
Balance transfers can help reduce the interest rates on more than just credit card debt.  With a transfer, you should be able to pay off auto loans, school loans, and other consumer debt.  The key is to ask the credit card company for checks that you can write to pay off these loans.  Make sure, however, that the checks will be processed as a balance transfer and not a cash advance.
8. Find the best deal for you
Right now, the longest balance transfer offer I have seen lasts for 18 months. And there are a number of issuers that offer this, including Discover, Citi, and Capital One. And for virtually all of them, the balance transfer fee is the same: 3 percent.
Balance transfer cards can be a good way to get out of debt more quickly, but you need to make sure you understand them and use them responsibly.
More from the Dough Roller
DATA PROVIDERS
Copyright © 2014 Microsoft. All rights reserved.
Fundamental company data and historical chart data provided by Morningstar Inc. Real-time index quotes and delayed quotes supplied by Morningstar Inc. Quotes delayed by up to 15 minutes, except where indicated otherwise. Fund summary, fund performance and dividend data provided by Morningstar Inc. Analyst recommendations provided by Zacks Investment Research. StockScouter data provided by Verus Analytics. IPO data provided by Hoover's Inc. Index membership data provided by Morningstar Inc.