Everyday budget busters you should plan for
It's the little things you're overlooking that eat away at your savings.
This post is by Jennifer Derrick of SavingAdvice.com

A friend of mine has been freaking out the last couple of weeks because her oldest child is graduating from high school this year. While she's thrilled about this, she's worried about the money.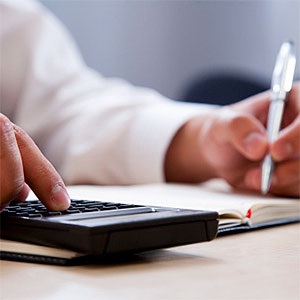 "I've got to get him a gift and throw him a party. I don't have the money right now, so I've got to raid our savings account," she said. She failed to plan for this expense that she's known about for years.
I've got another acquaintance who worries every time the oil has to be changed in her car.
"I just don't have the money to cover it right now," she wails and then breaks out the credit card. It's not that she doesn't have a budget, it's that this recurring expense never seems to make it into the budget.
This is a common financial mistake, even amongst people who have budgets. People fail to plan for regular and expected expenses that they know are coming up, leading them to raid their emergency funds or take on debt to cover it.
Some examples of things that aren't emergencies but that many people don't include in their budgets:
    •   
Birthday/anniversary​/graduation
gifts.
    •    Christmas and holiday gifts and decorations.
    •    Oil changes, new tires, and other routine car maintenance.
    •    Basic home maintenance such as replacing air filters, re-staining a deck, yard maintenance, and pressure washing the exterior.
    •    Charitable contributions.
    •    Small trips, such as visits to family that you don't consider "vacations," but which cost money nonetheless.
    •    Pet expenses.
    •    Cash expenses. This includes all of those little things you pay cash for on a daily basis like tolls, parking, coffee, one-item pick ups at the store, etc.
    •    Subscriptions and dues.
    •    Back to school shopping and other school expenses such as field trip fees, science projects, and lunch money.
    •    Haircuts, manicures, and other personal care items.
    •    Summer and other child activities. Include camps, sports, and trips out with friends.
    •    Co-pays. You probably budget your insurance, but do you include the co-pays for your physicals and prescriptions?
    •    Items that are not groceries. Many people assume that the grocery budget covers things like shampoo, non-prescription medicines, first aid, and cleaning products, but these things really need their own tracking system.
    •    Household office expenses. Most homes now have some sort of home office and you need supplies like ink, paper, software upgrades, stamps, envelopes, and other items to keep it running.
    •    Fees. Bank fees and any other fees you have to pay need to be accounted for.
These types of outlays are not emergencies or large expenses, and they're not even unexpected. You know that Christmas comes every year, for example, that your kids will graduate this year, that you have to pay membership dues to your professional organization, or that cars need their oil changed at regular intervals.
Unlike large expenses such as appliance replacement, vacations, medical problems, and emergency repairs, these little expenses won't destroy you financially in one swoop, but they will eat away at your security if you aren't prepared for them.

Smart Spending on the go: Get our app for Android or iPhone
It's great to budget for the main categories such as utilities, rent/mortgage, insurance, food, and clothing, but any budget you make also has to account for all of the other expenses that come up in everyday life. Otherwise, you'll always be reaching for the credit cards or savings account to cover them.

More from SavingAdvice.com
DATA PROVIDERS
Copyright © 2014 Microsoft. All rights reserved.
Fundamental company data and historical chart data provided by Morningstar Inc. Real-time index quotes and delayed quotes supplied by Morningstar Inc. Quotes delayed by up to 15 minutes, except where indicated otherwise. Fund summary, fund performance and dividend data provided by Morningstar Inc. Analyst recommendations provided by Zacks Investment Research. StockScouter data provided by Verus Analytics. IPO data provided by Hoover's Inc. Index membership data provided by Morningstar Inc.