Fido's food stamps: Feed your pet in tough times
Even when money is tight, you should never have to choose between feeding yourself vs. feeding your pets. Here are 5 resources to find low cost food for your animals.
This post is by Val McCauley of Living on the Cheap.

Owning a pet can be one of the most rewarding relationships in your life. Pets are loyal, loving and even provide health benefits for their owners, such as lower blood pressure and stress reduction. Unfortunately, pets can be expensive between food costs, supplies and trips to the vet.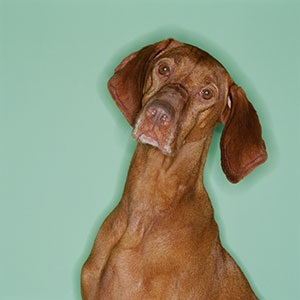 Many people consider their pets members of the family and are willing to spend the money to care for their pets, but when faced with money issues, sometimes there just isn't any extra room in the budget to care for them. During tough economic times, there is often a steep rise in the number of cats and dogs being surrendered to animal shelters or abandoned as owners face unemployment, foreclosures, evictions and other financial hardships. 
And when shelters get full, they often have no choice other than to euthanize innocent animals.
Fortunately there are ways to get help without abandoning Fido or Fluffy. Local and national organizations can help people care for their pets over the short-term and long-term. Here are 5 ways to find help caring for your pet during hard times.
1. Do a search
Check with local food banks, pet store managers, pet rescue organizations, animal shelters, the county animal control department and social services agencies for resources for feeding your pet or finding low-cost vet clinics. Do an Internet search for "[your county or city] free pet food or clinics" to see whether help is available. Your veterinarian may offer a sliding scale for payments or give you free samples of medication for your pet instead of costly prescriptions.  Local veterinary schools may also provide services for a lower cost. You can also scour Craigslist and Freecycle for free or cheap pet supplies and food or post a "wanted" ad on either website. People may be willing to part with food that their pets refused, or leftover food or supplies when a pet has passed away.
2. PetCo
The
Petco Foundation
helps fund local programs with its We Are Family Too program fund, with product donations, spay and neuter services, veterinary services, short-term financial assistance and food bank programs. There are Food Bank Collections in Petco Store nationwide which are donated to local food banks. If you need assistance with obtaining pet food or wish to donate pet food, see this
list of Petco stores and their Food Bank partners
to locate one in your area.

3. Food stamps
The new
Pet Food Stamps nonprofit program
was created to fill the gaps in the U.S. Food Stamp program, which excludes the purchase of pet food.  It is free to apply; those who qualify can order free cat or dog food through Pet Flow to be shipped to their home. This is not a government program, but U.S. citizens enrolled in the Supplemental Nutrition Assistance Program (SNAP), live near or below the poverty line, or who receive Social Security as the only source of income will likely qualify. It can take up to two months to receive an approval, so alternate sources of food may be needed in the meantime.

4. Population control
You can't have a discussion about feeding pets without also discussing the exploding population of unwanted pets. If your pet isn't already spayed or neutered, it's your responsibility as a pet owner to have this done. The procedure will not only prevent you from having additional medical and food costs for your pet if it were to become pregnant, but it also prevents unwanted puppies and kittens from ending up in pet shelters, which further reduces their resources to help homeless animals.
There are also many health benefits for spaying and neutering your pets. SpayUSA is a fantastic resource to find low-cost spay and neutering services through about 2,000 programs nationwide. Some participating clinics also offer other low-cost services, such as vaccinations and microchipping. A referral and voucher program through SpayUSA can help qualified, low-income pet owners afford  spay/neuter costs by covering a portion of the costs for the surgery.
5. The Humane Society
 If you're still having trouble finding help, the Humane Society has articles online including "Having trouble affording your pet?" and "Having trouble affording veterinary care?" that provide suggestions and lists of additional organizations that may be able to help.
Finally, if you are considering getting a pet, please think about whether you have the time and resources to provide for the animal. When you start looking for a pet to adopt, check local shelters and pet rescue organizations rather than purchasing from a pet store or breeder. Not only is it less expensive, but you'll be helping an animal who is truly in need and helping to reduce the demand that encourages breeders and puppy mills. Dogs and cats of every size, age and breed are available for adoption. Petfinder is a great resource to search for your next pet; searches can be limited to particular breeds and locations.
More from Living on the Cheap:
DATA PROVIDERS
Copyright © 2014 Microsoft. All rights reserved.
Fundamental company data and historical chart data provided by Morningstar Inc. Real-time index quotes and delayed quotes supplied by Morningstar Inc. Quotes delayed by up to 15 minutes, except where indicated otherwise. Fund summary, fund performance and dividend data provided by Morningstar Inc. Analyst recommendations provided by Zacks Investment Research. StockScouter data provided by Verus Analytics. IPO data provided by Hoover's Inc. Index membership data provided by Morningstar Inc.