How and why to do a financial checkup now
We've just passed the halfway point for 2013. Now's the best time to check in on the financial goals you set in January.
This post comes from Kimberly Palmer at partner site U.S. News & World Report.

Summertime brings beaches and barbecues, but it can also be prime time for overspending on travel, accumulating piles of disorganized paperwork and losing track of New Year's goals. That makes July the perfect month for a midyear financial tuneup. Here are a dozen ways to give your finances a summer boost: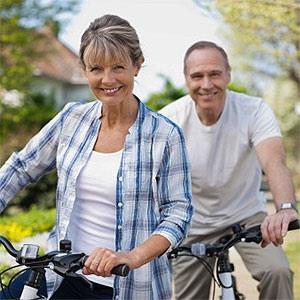 1. Rethink big goals.
Like many Americans, you might have made a list of goals back in January, from saving $5,000 to buying your first home. Now is the time to check in to see if you are halfway there -- or not. If not, there's still plenty of time to do something about it. A free financial planning tool like
Mint.com
can help.
2. Give yourself a raise.
Even if your salary is maxed out, your earnings don't have to be. If you've been brainstorming about ways to earn money on the side, the slower summer months are a good time to put those plans into motion. Do you know a second language you could teach? Or have craft or cooking skills you could share? To get ideas about how to earn extra money, check out the services section on Craigslist, and see what people are advertising, from editing to gardening and event planning.
3. Put your money to work.
Instead of keeping your money in a savings account, consider moving it into a Roth or traditional individual retirement account to reduce taxes later. If you already have money invested in the market through retirement or other accounts, spend an hour rebalancing them, so you are not over-invested in assets that have performed well recently. If you manage your own portfolio, you should plan to complete this task at least once a year, but financial advisers say once a quarter is even better.
4. Get a flex-check.
If you're among the thousands of employees who signed up for a flexible spending account at the start of the year, which means you set aside pre-tax dollars to cover certain eligible health care, transportation or child care costs, check to see where you stand with those accounts. If you haven't yet spent close to half of your allotted amounts, look into potential expenses throughout the rest of the year and ways you can make adjustments to get the most out of those accounts. In most cases, money that isn't spent is forfeited.
5. Cut your energy costs.
During the summer, energy costs often skyrocket. In addition to the price of gas, overtaxed air conditioners add to monthly costs. Limit your expenses by turning your thermostat up a few degrees during the day, keeping shades down and plugging any leaks in your home.
6. Get covered.
In many parts of the country, summer coincides with a rise in burglaries and thefts. The warmer weather also brings on a slew of natural disasters, especially hurricanes and thunderstorms. Check on your homeowners or renters insurance to make sure you have the coverage you need.
7. Don't over-tax yourself.
Summer might not be known as tax season, but a midyear checkup allows you to recalibrate any withholding amounts. If you are earning more or less than you expected, you might need to adjust your W-9 form, for example.
8. Throw yourself a paperwork party.
If paperwork has been piling up since winter, consider engaging in a little early summer cleaning. If your filing system looks a little ragged, spend an hour tossing or shredding what you don't need and putting the rest online. Check that your most important documents, such as birth and marriage certificates, are stored in an archival box or locked in a metal file cabinet that's separate from your day-to-day files.
9. Make smart summer vacation plans.
Minimize airline fees by traveling light and packing your own food, traveling at off-peak times and using comparison websites to shop for the best deal. Camping can be a viable low-cost option during the summer. If you have the flexibility to wait to book a trip until the last minute, you can snag great deals on cruises and hotels that need to fill empty rooms. And don't forget free summer activities from city-sponsored outdoor concerts, local library offerings and post-dinner walks around the neighborhood.
10. Keep an eye on upcoming splurges.
Christmas gifts, school tuition and winter vacation are just a few costs that could be headed your way before the year is over. In fact, some retailers have already started back-to-school sales. Factor in those costs, and take advantage of current discounts in advance.
11. Get creative with passwords.
Financial accounts and email accounts are vulnerable to hackers year-round; get in the habit of changing up your passwords at the start of every season. To protect yourself from fraudsters, generate a long password with numbers and letters; it can be based on a sentence that's familiar to you.

Smart Spending on the go: Get our app for Android or iPhone
12. Pick a pet project.
If summer travel or reading exposes you to a global or local problem that you would like to help solve, learn all you can about it and commit to making a difference. Instead of saying "yes" and donating small amounts to friends' causes throughout the year, decide what your own priorities are so you can make a bigger impact.
After completing this to-do list, you'll have earned that trip to the beach.

More from MSN Money:

DATA PROVIDERS
Copyright © 2014 Microsoft. All rights reserved.
Fundamental company data and historical chart data provided by Morningstar Inc. Real-time index quotes and delayed quotes supplied by Morningstar Inc. Quotes delayed by up to 15 minutes, except where indicated otherwise. Fund summary, fund performance and dividend data provided by Morningstar Inc. Analyst recommendations provided by Zacks Investment Research. StockScouter data provided by Verus Analytics. IPO data provided by Hoover's Inc. Index membership data provided by Morningstar Inc.