How to avoid outrageous interest rates
New York state sues one lender over its usurious rates, but consumers keep getting taken in by predatory loan companies. There are better options, even if you have bad credit.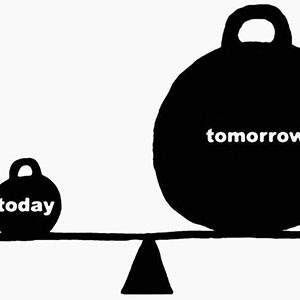 Some deals aren't really deals at all. If you don't have the best credit and you need a loan, you can find somebody who will loan you the money ... but you'll have to pay big to get that loan. 
When it comes to loans from Western Sky Financial, interests rates in some cases exceeded 355%, according to New York Attorney General Eric Schneiderman, who
this week sued the lender
and some sister companies. Also named in the action were CashCall, Inc., WS Funding, LLC, and owners, Martin Webb and J. Paul Reddam.
"Western Sky and CashCall charged exorbitant interest rates on their loans to scam New Yorkers out of millions of dollars," Schneiderman said.
This isn't the first time these companies have come under scrutiny. Other states and the Federal Trade Commission also have filed actions against the businesses in recent years, earning the companies the
Better Business Bureau's lowest rating, an "F."
That companies like this are still around is testimony to how much money can be made lending to people who are essentially desperate. The marketing used to lure in potential borrowers is the promise of fast cash to those who badly need it.
In exchange for getting the money, borrowers had to pay a staggering amount of interest. As an example, Schneiderman's office said that those who borrowed $1,000 were hit with an interest rate of more than 234%. That meant repaying up to $4,942 in two years.
Just how many people borrowed at those kinds of rates? The attorney general's office said 17,970 loans were issued just to New Yorkers since 2010. They borrowed more than $38 million and owed than $185 million just for finance charges.
New York and most other states have laws capping how much interest a lender can charge. They're typically below 20%. And they're certainly not in hundreds of percent.
It can be exceptionally challenging for someone who has had money problems to get someone to loan them money at a reasonable rate. That's why many have turned to pawn shops as an option, since they're borrowing money against an item they own. Those who need money can also consider trying a credit union or a smaller, local lender to see if they can qualify for a loan at a more reasonable rate.
Some businesses also offer employees emergency loans as well as permit borrowing against retirement accounts.
Bottom line: be sure whoever you're borrowing from is licensed to make loans in your state -- so you have some measure of protection -- and you get in writing the terms of the loan so you can see what you're agreeing to.

More from MSN Money:
DATA PROVIDERS
Copyright © 2014 Microsoft. All rights reserved.
Fundamental company data and historical chart data provided by Morningstar Inc. Real-time index quotes and delayed quotes supplied by Morningstar Inc. Quotes delayed by up to 15 minutes, except where indicated otherwise. Fund summary, fund performance and dividend data provided by Morningstar Inc. Analyst recommendations provided by Zacks Investment Research. StockScouter data provided by Verus Analytics. IPO data provided by Hoover's Inc. Index membership data provided by Morningstar Inc.