How to get back on track with your bills
Whether a big life event has set you back or you're chronically late, falling behind can hurt your credit score and cost you money. Here's how to get things under control.
This post comes from Tisha Tolar of partner site WiseBread.

There may be many reasons your bills have gone late. Whether you miss a bill deadline once in a blue moon or if you are consistently late, it is time to get your financial life back on track and understand the consequences of paying late.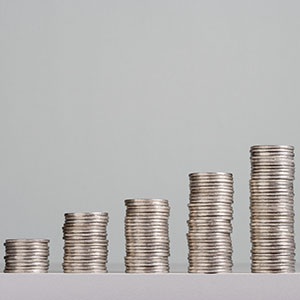 First, the consequences
No matter the reason for getting behind in your bills, know that you are doing damage to credit and your overall financial life.
Late or missed bill payments drop your credit score significantly, and if you are paying all of your bills late or carrying a large balance from one month to the next, you are doing yourself no favors. Late payments will stay on your credit report for several years so you will feel the effects for many years to come.
In order to reorder your financial life, you need a strategy for paying your bills on time without fail. Here is a guide for what to do to get current again.

Get rid of outstanding debts
When people are behind in their bills, they generally are aware there is a problem but may not realize just how much of one. It is time to reorganize your finances to ensure bills are taken care of and balances are eliminated in a reasonable amount of time.
Write it all out. Gather in one place all of your monthly bills and anything with a balance owed. Review each statement or bill and write down on a separate sheet of paper whom you owe, how much you owe monthly, how much you owe in total, and due dates for the amount to be paid.
Highlight the worst. If there are some bills you are keeping up with monthly, that's a good start, but you'll need a plan for keeping up while paying past-due balances at the same time. Highlight the past due balances that need to be tended to each month.
Do the math. Once all bills and balances are accounted for, add up the columns to find out how much is due each month. Any bills that you haven't been paying should have an amount of money allocated to them on a monthly basis. Say you owe $1,200 to your doctor on an overdue bill. Review your budget to find an amount you can afford to pay toward the debt each month and add that into your monthly totals.
Find a solution. If you find your monthly must-pay amounts total more than you earn, resist the urge to stop paying back the balance. Your goal at this time is to find a way to make payoff possible. You may need to reduce other expenses or find a secondary source of income to allow your plan to work.
Talk to your creditors. You may already be getting contacted by your creditors. With a new strategy in place, you should have more confidence to contact your creditors directly and let them know of your intent to make a set payment each month. This can keep the lines of communication open between your and your creditors, who may choose not to take more drastic measures once they know you are trying to make good on your debts.

During the repayment process
Commitment to eliminating debt will be essential, so stay involved through the process. It may be difficult to allocate so much of your cash toward old, overdue debts but the end result will be worth it.
Be willing to sacrifice. During the time you are working toward debt elimination to get back on track, you have to be willing to make sacrifices, including saying no to even the best deals and discounts.
Keep your own records, Your creditors have probably kept good records about the debts you didn't pay, but you owe it to yourself to keep good records of the debts you are paying. Keep track of how much you are sending each month to your creditors, and check statements to be sure everything is correct. Creditors can make mistakes, and you'll want to ensure they are not getting more money from you than they are owed.
Reallocate regularly. Once you manage to pay off your old cellphone bill, you'll need to go back to your plan and reallocate the cellphone payment money toward another bill. Do this every time you eliminate one of your overdue bills to make your debts go away faster.
Avoid new debts. You already know how hard debt elimination can be so why get yourself into the same mess again? During your balance-elimination plan, avoid new expenses. 
Life after debt

Once you have caught up on your overdue bills and have things back on track, your goal should always be to prevent history from repeating itself.
Set up an automated system. Today's technology can help you avoid the trap of forgotten or missed bill payments. Use one of the many available phone apps or online banking resources to automatically pay your bills on time each month.

Stockpile your cash. After eliminating your debt, you now know you have the willpower and commitment needed for a better financial life. Eliminating old debts should not be the end of your plan. Keep sacrificing for a few months longer as you stockpile the collective bill-payment amounts into a savings account. If the reason why your bills were late was an unexpected expense, a healthy savings account can help.

Check your credit. As you are getting your bills back on track, make sure your creditors are on the same page. Order a copy of your consumer ceport and follow the progress you are making. Check in with your financial records every few months to make sure appropriate changes have been made and that your credit score is on the rise.

More from WiseBread:
DATA PROVIDERS
Copyright © 2014 Microsoft. All rights reserved.
Fundamental company data and historical chart data provided by Morningstar Inc. Real-time index quotes and delayed quotes supplied by Morningstar Inc. Quotes delayed by up to 15 minutes, except where indicated otherwise. Fund summary, fund performance and dividend data provided by Morningstar Inc. Analyst recommendations provided by Zacks Investment Research. StockScouter data provided by Verus Analytics. IPO data provided by Hoover's Inc. Index membership data provided by Morningstar Inc.