Hurricane Sandy-damaged cars still selling
A year later, scammers are still selling cars that were damaged in Hurricane Sandy, according to the Federal Trade Commission. Here's what to watch out for.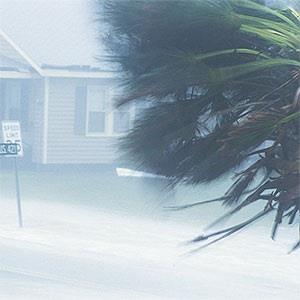 Nearly a year after Hurricane Sandy took its devastating run at the East Coast, scammers are still trying to profit by selling water-damaged vehicles to unsuspecting car buyers, the Federal Trade Commission warned on Tuesday.
Flood damage claims were paid out on more than 250,000 cars due to Sandy, according to the National Insurance Crime Bureau. Vehicle history company Carfax estimates that more than 212,000 cars marked as "flood damaged" by state motor vehicle offices are currently on the road.
"It's big business for professional con men to quickly clean up and resell these cars miles from where the flooding occurred," Carfax spokesman Larry Gamache said. "Consumers need to look out for flooded cars no matter where they live. They're a serious danger to anyone who unknowingly buys one."
The problem, according to the FTC, is what you can't see. The vehicles can be made to look bright and shiny. But that belies the internal damage caused by sitting in salt water, which is corrosive. Besides water damage itself, it's likely dirt and sand were washed into interior components that make the car run, from the engine to the brakes.
Damaged cars are both being sold from used car lots and in private party transactions, the FTC said.
To help spot a car with storm-related damage, the FTC suggests consumers:
Check to see if they can find discoloration or mineral deposits on seats, seat-belts or doors, and the warping of door panels.
Look for silt under carpeting, in the area where the spare tire is kept, as well as fogging or water drops in areas including the lights and dashboard.
Use the sniff test, not only for a foul moldy smell, but for cleaners and deodorants.
Be sure to get a vehicle history report since cars that are re-registered in other states can appear to have a clean title, even if they had been considered "salvaged" -- meaning an insurer considered it a total loss.
Have a professional mechanic inspect the vehicle to be sure it is in proper working order and check for any signs of water damage in electrical components and other potential trouble spots.
To obtain a vehicle history report -- typically about $10, you can visit the
National Motor Vehicle Title Information System
, which is operated by the U.S. Department of Justice, and get access to data from several providers. In addition, the National Insurance Crime Bureau offers
access to its database of flood-damaged cars
for free. You'll need the vehicle identification number (VIN).
More from MSN Money:
DATA PROVIDERS
Copyright © 2014 Microsoft. All rights reserved.
Fundamental company data and historical chart data provided by Morningstar Inc. Real-time index quotes and delayed quotes supplied by Morningstar Inc. Quotes delayed by up to 15 minutes, except where indicated otherwise. Fund summary, fund performance and dividend data provided by Morningstar Inc. Analyst recommendations provided by Zacks Investment Research. StockScouter data provided by Verus Analytics. IPO data provided by Hoover's Inc. Index membership data provided by Morningstar Inc.