Moving? How a new state's credit could affect you
A new study rates the best and worst states in 5 important credit-based categories. Some Southerners and Midwesterners aren't doing so hot.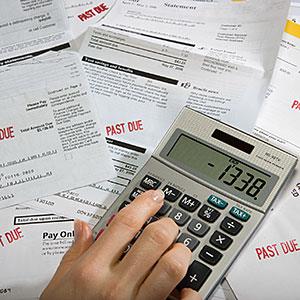 Thinking about relocating, for business or personal reasons? You're better off in North Dakota than Nevada.
These are the most and least favorable spots from "
The 10 best and worst states for credit conditions
," a new study from CardRatings.com.
Better know what you're getting into
before
you pull up stakes, advises study author Richard Barrington.
"You don't want to be moving to a place where a lot of people are struggling," he says.
"You might start out in good condition, but things like unemployment or having a lot of foreclosures in an area . . . can affect even a healthy household."
North Dakota was in first place last year as well -- and yes, winters there are cold. But it's worth noting that eight of the other nine highest-ranked states are in relatively cold climates as well: South Dakota, Vermont, Montana, Iowa, Nebraska, Minnesota, Wyoming and New Hampshire. (The other state is Hawaii, coming in at No. 3 on the list.)
As for the 10-worst list, Nevada is an anomaly: The other lowest-ranked states are all in the South or the Midwest.   
Being No. 50
Barrington created the rankings based on data from five categories:
Foreclosure rates.
Average credit scores.
Bankruptcy rates.
Unemployment figures.
Credit card delinquency rates.
North Dakota has the lowest national rates of unemployment and foreclosures, and placed second in the other three categories. Its foreclosure rate is particularly noteworthy:  Where other states average one for every 2,578 housing units, only one in every 31,552 North Dakota homes goes back to the bank.
Nevada is also a repeat: It was dead last in 2012, and things haven't gotten much better. Although unemployment did improve in the Silver State in the past 12 months, at 9.5% it still has one of the highest rates in the country.
Nevadans have the worst average credit rating in the U.S., and the second-worst bankruptcy and foreclosure rates.
The other nine states, in order of worst-worst to least-worst: Georgia, Indiana, Tennessee, Florida, Alabama, Illinois, Mississippi, Arizona and Arkansas.

(Want to see where your state ranks? See the full list at CardRatings.com.)

Why you should care
A recent MSN Money article, "Where you grow up can hurt how far you rise," also noted that the residents of most Southern states are likely to earn a lot less. While we like to think that anyone with a little gumption can succeed, "researchers found that income mobility is actually hampered by geography."
Not that Southerners were being singled out: People in the Northeast, the West and the Great Plains states tend to feel the same constraints. Citing data from the Equality of Opportunity Project, writer Aimee Picchi explains that economic advantages "may be linked to the quality of a region's schools, as well as its socio-economic diversity and its level of civic engagement."
All three factors can be affected by the kinds of credit conditions Barrington analyzed: 
High unemployment means a lot of people are living at or below the poverty line versus a mix of low-, middle- and high-income paychecks.
Fewer jobs means fewer local and/or state taxes are paid, which means schools suffer from lack of funding.
If you're exhausted from working two or three part-time jobs, or depressed by continued unemployment, you might be less inclined to get involved in local causes and activities.

Some communities rally and ultimately make it through the hard times by attracting new businesses or developing niche markets (e.g., community-supported agriculture). Yet such recovery is "a tough process to wait out," Barrington says.
Newcomers -- especially those with money to spend or jobs to offer -- can be just what financially depressed communities need. Maybe that's you. Maybe you want to build your dream home or open a business in a different state.
Just be sure to do your research first. Studies like this one can give you clearer views, for good or for ill, of your options. Says Barrington: "It doesn't have to be in the top 10, but it would be great if it wasn't in the bottom 10, either."
More on MSN Money:
DATA PROVIDERS
Copyright © 2014 Microsoft. All rights reserved.
Fundamental company data and historical chart data provided by Morningstar Inc. Real-time index quotes and delayed quotes supplied by Morningstar Inc. Quotes delayed by up to 15 minutes, except where indicated otherwise. Fund summary, fund performance and dividend data provided by Morningstar Inc. Analyst recommendations provided by Zacks Investment Research. StockScouter data provided by Verus Analytics. IPO data provided by Hoover's Inc. Index membership data provided by Morningstar Inc.