Rewards and points: Use 'em or lose 'em
The terms for airline miles, hotel points and credit card rewards can change with little to no warning. And that leaves you up the creek with no free flight or lodging.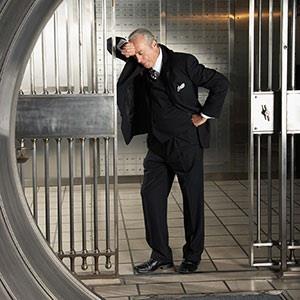 With the news this week that
Southwest Airlines is devaluing its frequent flyer rewards
 -- making it harder to earn a free flight -- is a sober reminder for consumers that bonus points and miles aren't currency.
In other words, if you don't use them you can lose them. Whether it's airline miles, hotel points or credit card rewards, the terms can change at any time. And that includes losing them altogether. Ask any of PerkStreet"s customers about the perks they lost when the company
suddenly announced it was done
.
While Perk Street is the extreme -- the company officially ceased operations on Thursday -- situations like the ones Southwest loyalists have to sort out are fairly common. Southwest was decent enough to give a fairly long notice before the changes take effect in March. Many companies move a lot faster than that.
But when you're banking points or miles, even when there are months of notice, it may not be enough to let you plan a trip or reach a goal to book a trip to Europe (or wherever). Suddenly the trip you thought you could earn in a year is that much farther away.
Heed the advice of Tim Winship, who runs
FrequentFlier.com
: "Don't hoard points. The danger of such devaluations is ever present, and the more points you have in your account when they occur, the greater will be your loss. Redeem points sooner rather than later."
In addition to adopting a use 'em or lose 'em attitude,
LowCards.com
CEO Bill Hardekopf warns that those who have credit card rewards should pay attention to the terms or risk losing them for punitive reasons.
Here are some ways he says you can lose your rewards:
Missing a payment
Violating the cardholder agreement
Canceling your card
Not using the card for a certain period of time
"Protect your points by using them," he said. "Letting your points accumulate forever carries the risk of losing them. Have a plan for your rewards and find the way to make them work for you."

More from MSN Money:
DATA PROVIDERS
Copyright © 2014 Microsoft. All rights reserved.
Fundamental company data and historical chart data provided by Morningstar Inc. Real-time index quotes and delayed quotes supplied by Morningstar Inc. Quotes delayed by up to 15 minutes, except where indicated otherwise. Fund summary, fund performance and dividend data provided by Morningstar Inc. Analyst recommendations provided by Zacks Investment Research. StockScouter data provided by Verus Analytics. IPO data provided by Hoover's Inc. Index membership data provided by Morningstar Inc.