Save up to 50% on fresh produce
Pick-your-own farms mean food that's cheaper and miles fresher. Think of it as a family outing with benefits.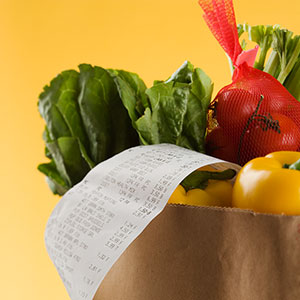 How much did you pay for Roma tomatoes last week? If you lived near Charlie's U-Pik in Lucedale, Miss., you could have hauled home a five-gallon bucket's worth for just $10 -- or approximately 35 cents per pound.
Plenty of other crops have been available for the flat five-gallon, $10 fee, including okra, speckled butter beans, crowder peas, sweet onions, purple hull peas, and 10 kinds of specialty peppers.
Charlie's is winding down for the season, but plenty of other pick-your-own places around the country are going strong. Whether you're gathering enough for freezing and canning or you just want to remember what a peach is supposed to taste like, visiting a farm can save you money and ramp up your household's nutrition factor.
Depending on the crop
you'll save anywhere from 20% to 50%
 by visiting the farm instead of the supermarket, according to PickYourOwn.org. The more perishable the crop (think: berries, tomatoes), the more you'll save.
Not everyone wants to work for hours in the summer sun and yes, you have to factor in the cost of gas to get there and back (although a number of PYO farms are close to suburbs and cities). But by picking your spots, so to speak, you could turn this into a form of entertainment with benefits:
You get outdoors. OK, it's hot, but half an hour of walking around and/or reaching up is good for you. (Hint: Go on a cloudy day.)
Any youngsters in the family will get a glimpse of how food is produced. Seriously: Some kids don't understand that potatoes come out of the ground rather than from a bin at Safeway.
Anything you don't eat right away can be canned, frozen, dehydrated or turned into jam. (More on this below -- and it's easier than it sounds.)
The produce is fresher -- you know exactly when it was picked, versus stuff that might have been harvested one to two weeks ago -- and because it tastes so good it's less likely to go to waste. (I defy you to ignore a pound of Washington cherries.)
As fresh as it gets
In a guest post at Foodem.com, a blogger named Sarah called PYO "
the ultimate seasonal eating experience
." Harvesting her own food has also honed her ability to choose produce that is perfectly ripe. She also appreciates the freshness.
"When buying from a grocery store or even a farmer's market it's hard to know how long that piece of fruit has been sitting in a truck or on a table," she writes. "If you (picked it), though, you know when the countdown to spoilage. This means fewer bad surprises in the kitchen."
To find PYO farms in your area, visit
PickYourOwn.org 
or 
PickYourOwnFood.com
. Or do an online search for "u-pick" or "pick your own" in your region.
For a successful outing, follow these tips:


Call first
. A farm near my dad's place advertised plums but when I called the employee told me they were pretty picked-over. For just enough to eat out of hand, great; if I'd planned to can two dozen pints, I'd have been disappointed.


Bring cash
. Not every farm takes credit or debit. You can ask when you call, or check the farm's website.


Know the farm policies
. Some places say "leave your dog home," some don't. Some have age restrictions, since excited small children can inadvertently damage plants. You might be required to bring your own containers.


Dress properly
. Hats are a big help on sunny days. A bandana or sweatband may make the experience more pleasant, or at least less damp. Bring sunscreen; I'd also bring insect repellent, just in case.


Bring something to drink
. You
will
be thirsty, even if you're outdoors for only half an hour or so. A jug of ice water is your best bet.


Carpool.
A relative or friend might be interested in fresh-from-the-farm stuff, too. The gas will cost less and you'll have someone to talk to while you pick. Or make your trip pay for itself by taking orders from friends or co-workers and charging a small fee for your time. (They'll probably still get a better deal, and fresher produce to boot.)


What to do with it all
Preserving food isn't as difficult as it looks. An excellent resource is
the National Center for Home Food Preservation website
, which provides step-by-step instructions and recipes.
Food preservation doesn't necessarily require a lot of equipment, incidentally. Grated zucchini can be frozen in plastic bags or containers, to be retrieved for zucchini-bread Christmas gifts. (A homemade gift with a backstory -- "The kids and I drove to a farm and picked these ourselves" -- is that much more special.)
Store potatoes or hard winter squash in a cool, dark place. Turn that small bag o'cukes into a couple of jars of refrigerator pickles, to be enjoyed in the next couple of months. Make freezer jam (stored in old peanut butter jars) from the raspberries or peaches.
That is, if any of the produce is left the next day. Fresh stuff really
is
that good.
You'll likely have a different view of food production once you've done a bit of picking and/or preserving. Working even for an hour in the hot sun will make you grateful you don't have to work that hard all the time. And that raspberry jam is delicious, but it's more than just a flavor: On a cold winter morning it will bring back the memory and the taste of summer.


More on MSN Money:
DATA PROVIDERS
Copyright © 2014 Microsoft. All rights reserved.
Fundamental company data and historical chart data provided by Morningstar Inc. Real-time index quotes and delayed quotes supplied by Morningstar Inc. Quotes delayed by up to 15 minutes, except where indicated otherwise. Fund summary, fund performance and dividend data provided by Morningstar Inc. Analyst recommendations provided by Zacks Investment Research. StockScouter data provided by Verus Analytics. IPO data provided by Hoover's Inc. Index membership data provided by Morningstar Inc.