Social media and vacations don't mix
Facebook and other social media posts could result in someone in your family losing a lot of money.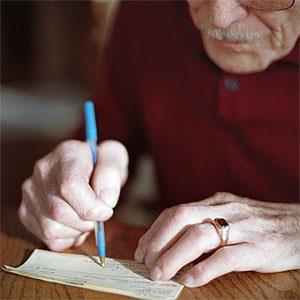 It's vacation season, and with today's addiction to social media, it's pretty common to see Facebook posts and tweets about coming vacations or updates from the trips themselves. While it might be fun to post about time away -- and fun to read about it -- those who engage in the practice could be inviting trouble.
Laying out the details of a trip in advance or in progress is a big no-no, according to fraud-prevention experts, who warn that the shared information can be fuel for a scam.

Warnings have been flying of late from the Better Business Bureau as well as MoneyGram and Western Union -- two money-wiring services that have been used as conduits for such scams. A MoneyGram survey found that nearly one-third of those 18-49 post vacation details to social media either before they leave or during their trip.
Typically, it is family back home that gets targeted for these scams, which take advantage of the knowledge that you're away. The elderly are the most vulnerable and most frequent victims.

"The elderly are often targeted in 'grandparent scams' or 'family scams' because they are retired and more accessible to fraudsters. Scammers call their targets very early in the morning or late in the evening to catch them off guard," said Kim Garner, senior vice president of global security and investigations for MoneyGram.
Most scenarios involve some sort of emergency, attempting to create the illusion to the elderly relative that one of their family members is in trouble and needs money right away to help.
"Stories often instill a sense of urgency, playing on the emotions involved when family members are said to be injured or in trouble while traveling abroad," Garner said. "Scammers pose as doctors, attorneys or even family members themselves, and push victims to make a transaction quickly -- immediately if possible."
The average loss in one of these scams last summer was $1,551, according to MoneyGram. Because the request for payment is given urgently, the scammer often asks that the cash be sent by a money transfer service. Once that's done, the cash is lost.
And the crime can have an even more profound effect on the victims beyond losing money, Garner said.
"Elderly victims often are devastated by these scams, not only financially but also emotionally," she said. "Many begin to question their judgment and ability to make good decisions for themselves after finding out their mistake. Recently, one victim's family explained to me that their older relative who was victimized by this scam no longer felt capable of living an independent life and wanted to move in with her son's family. These scams are truly heartbreaking for everyone involved."
Scammers are resourceful and know how to play off the worries of those they're calling. They'll listen for tip-offs during the conversation and make it increasingly appear they are legitimate. Being aware of the prevalence of this type of scam is key to prevention.
The key is to add another step -- and not react immediately to the demand for cash. Hang up and then call the cell phone number or hotel of the relative in question or someone else they are traveling with. Do not rely on any number provided by the person calling. Or ask an open-ended question of the person on the phone that only that person or someone in the family would know.
Once you're aware it's a scam, Garner, a former Secret Service agent, suggests you report the crime to police, the Federal Trade Commission, or -- if the scam was online -- the Internet Crime Complaint Center.
"The safest form of prevention is to avoid social media completely, at least until after your vacation," she said. "Wait until you get home to share your photos -- or you may end up sharing your relative's hard-earned money with a criminal."
More from MSN Money:
DATA PROVIDERS
Copyright © 2014 Microsoft. All rights reserved.
Fundamental company data and historical chart data provided by Morningstar Inc. Real-time index quotes and delayed quotes supplied by Morningstar Inc. Quotes delayed by up to 15 minutes, except where indicated otherwise. Fund summary, fund performance and dividend data provided by Morningstar Inc. Analyst recommendations provided by Zacks Investment Research. StockScouter data provided by Verus Analytics. IPO data provided by Hoover's Inc. Index membership data provided by Morningstar Inc.