States want action on cramming
Consumers nationwide are still getting mystery charges on their mobile phone bills.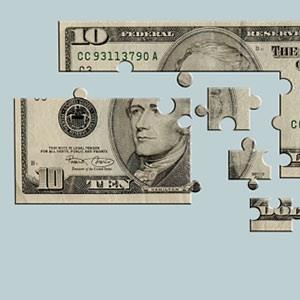 As consumers continue to complain about getting unauthorized charges on their mobile phone bills, 40 attorneys general joined together to enjoin the federal government to try to halt the practice.
The third-party charges get tacked onto consumers' bills for services never ordered and will often appear month after month unnoticed.

"Today's cell phone bills include pages and pages of numbers, and it can be difficult to detect illegitimate charges," Missouri Attorney General Chris Koster said. "While I urge consumers to check their phone bills carefully, we need better protections for consumers to prevent cramming from occurring, and to give them mechanisms for obtaining full refunds if they were unfairly charged."
The states urged the Federal Trade Commission, which has been soliciting comments on the issue, to do more. The FTC conducted a crackdown earlier this spring against a company accused of taking millions of dollars from consumers.
In the 70-page letter to the FTC, the attorneys general cited an estimate that consumers could be losing as much as $2 billion a year through cramming.
Consumer advocates and state officials have said that while there is greater awareness of cramming, it appears to not only be continuing, but flourishing. Earlier this month, a collection of consumer groups also urged the FTC to take action.

"Wireless cramming fraud is practically the perfect scam for unscrupulous con artists," said Sally Greenberg, executive director of the National Consumers League. "Most consumers don't even know that their cell phone bills can be used to commit fraud. Add in an insecure wireless third-party billing ecosystem and scam artists are set up to have a field day at consumers' expense."
Vermont's attorney general looked into these third party charges and asked consumers who had them whether they were aware of them. Nearly six in 10 said they didn't know about the unauthorized charges until the attorney general's office brought them to their attention. The results of that inquiry was part of the report sent to the FTC.
Even when consumers are aware of the charges it can be difficult, if not impossible, to get a refund.

The National Association of Attorneys General, which submitted the comments on behalf of the states, said these were the main areas of concern:
Unauthorized charges being placed on consumers' bills for unwanted and unused services;

Inadequate disclosure of third-party charges on mobile phone bills;

Inadequate mechanisms for consumers to effectively block third-party charges and obtain refunds; and

The lack of state and federal statutory protections governing consumer disputes about fraudulent or unauthorized charges placed on mobile phone bills.
 The following states and territories agreed to the comments that were submitted:
Alaska, Arizona, California, Colorado, Delaware, District of Columbia, Florida, Guam, Hawaii, Idaho, Illinois, Indiana, Iowa, Louisiana, Maine, Maryland, Massachusetts, Minnesota, Mississippi, Missouri, Montana, Nebraska, Nevada, New Hampshire, New Mexico, New York, North Carolina, North Dakota, Ohio, Oregon, Pennsylvania, Puerto Rico, Rhode Island, South Dakota, Tennessee, Utah, Vermont, Virgin Islands, Washington, and Wyoming.
More from MSN Money:
DATA PROVIDERS
Copyright © 2014 Microsoft. All rights reserved.
Fundamental company data and historical chart data provided by Morningstar Inc. Real-time index quotes and delayed quotes supplied by Morningstar Inc. Quotes delayed by up to 15 minutes, except where indicated otherwise. Fund summary, fund performance and dividend data provided by Morningstar Inc. Analyst recommendations provided by Zacks Investment Research. StockScouter data provided by Verus Analytics. IPO data provided by Hoover's Inc. Index membership data provided by Morningstar Inc.