Wait to snag the best deals on holiday toys
Holiday toy prices are lowest in mid-December, but shopping early ensures supply availability, especially for the hottest items.
This post comes from Raechel Conover at partner site Cheapism.com.



It's official: This year's roundup of top toys, brought to you by Toys R Us, once again includes dolls, video games, cartoon figures, construction sets, remote-control vehicles and kid-sized cars. Prices on the hot toys of 2013 are also hot -- $360 for a go-kart/crazy cart that runs on two 12-volt batteries, $210 for a LeapFrog LeapPad Ultra and others priced in the $50 to $100 range. Clearly, the cost of filling up stockings and wrapping boxes for a posse of kids, grandkids, nieces and nephews mounts quickly, so finding deals on the hot toys of the season, or simply avoiding price gouging, is imperative.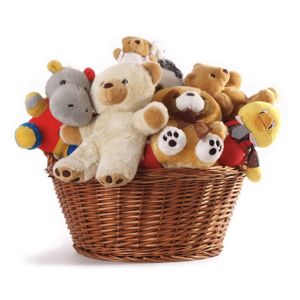 The official kick-off for the holiday shopping season on Black Friday seems like the perfect opportunity to grab deals on kids' toys. But don't count on it. When
Deal News
 compared 2011 and 2012 prices with the previous year, the researchers found that waiting to buy toys until after Black Friday saved shoppers up to 63 percent. The report recommends waiting until December, and notes that the two weeks before Christmas offer the best buys on toys. An article in
Time
 reinforces the Deal News findings with research by Market Live. Based on four years of data both studies predict that online retailers are likely to offer the deepest discounts on holiday toys (including the hottest) during the second week in December.
Bottom line: The middle two weeks of December are the prime deal days for the majority of toys. If supplies are limited, however, waiting until the last minute can be a mistake.
During our research on the best time to buy holiday toys, we learned that Amazon, known as the go-to site for deal hunters, may not be the best source for cheap holiday toys. Comments posted at Amazon about Disney's Doc McStuffins Time For Your Check Up Doll, one of the hottest girls' toys in 2012, reveal that the price was much lower at retailers such as Target and Toys R Us. One shopper's
review
 tells of paying double for the toy at Amazon and another reports paying $40 for the doll at Target compared with Amazon's $60 price tag.
Should you hold out for a lower price? A lot depends on the toy. With Doc McStuffins, waiting could have been costly because some brick-and-mortar retailers, including big-box chains, were sold out by mid-September. Shoppers had little choice but to turn to online vendors, pay the shortage-influenced price, and wait on delivery. 
In a bid to save shoppers from the panic that can arise when toys become so popular they disappear from the shelves well in advance of the holiday, Toys R Us has instituted a "Hot Toy Reservation" system. Available for the Fabulous 15 toys only, it requires a 20 percent down payment that must be made in person before Oct. 31 and guarantees the toy will be available as long as it is picked up by Dec. 16.
An early reservation means no waiting until the last minute in the hope of finding a great deal. And while shopping early in general may not net the cheapest bargains, it sure beats holding out and staring at rising prices as supplies dwindle.
More from Cheapism.com

DATA PROVIDERS
Copyright © 2014 Microsoft. All rights reserved.
Fundamental company data and historical chart data provided by Morningstar Inc. Real-time index quotes and delayed quotes supplied by Morningstar Inc. Quotes delayed by up to 15 minutes, except where indicated otherwise. Fund summary, fund performance and dividend data provided by Morningstar Inc. Analyst recommendations provided by Zacks Investment Research. StockScouter data provided by Verus Analytics. IPO data provided by Hoover's Inc. Index membership data provided by Morningstar Inc.