Year-end review: 9 tips to cut home insurance costs
With these cost-cutting tips, you can save 20 percent or more on your homeowners insurance premiums. Before the year ends, do this quick review.
This post comes from Allison Martin at partner site Money Talks News.


Although you may dread doling out large sums of cash for your homeowners policy year after year, you simply can't afford to go without it. That would be crazy. However, you don't have to break the bank to carry suitable coverage.
It's nearly 2014, so it's time for a year-end review of how much you're paying for homeowners insurance. We have some tips that can help you slash your homeowners insurance rates by 20% or possibly more.
1. Increase your deductible
The more liability you assume, the lower the rate you'll pay. You can save 10 percent to 30 percent on your premium by raising your deductible from $250 to $1,000.
Afraid that you may not be able to afford the higher amount you'll pay out-of-pocket in the event of an emergency? Simply beef up your emergency fund to cover the increase. That way, the money will be there when you need it, and you'll save a substantial amount of money each year on your policy.
2. Check for multiline discounts
It pays to bundle up. According to the Insurance Information Institute, some companies will reduce the price of your policy by 5 percent to 15 percent if you purchase two or more policies with them.
3. Don't overinsure (but don't underinsure either)
This is often confusing to people: You want sufficient insurance to cover the cost of replacing your home from scratch -- not the market value of your house and the land it sits on. Verify the amount your insurance company says is the replacement cost by having a home builder give you a separate estimate.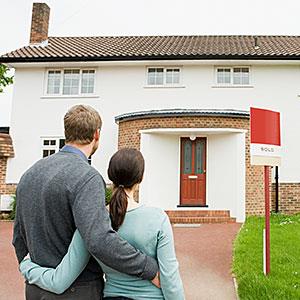 One study found that more than two-thirds of U.S. homeowners don't carry sufficient insurance to pay for the replacement of their home. You don't want to cut corners here.
Also make sure your insurance will cover the cost to replace the contents of your home with new items.
4. Shop around
For this year-end review, carve out a chunk of time to shop online for more affordable insurance.

If you find a better deal elsewhere, ask your current insurer whether you can get a better rate. You may find you qualify for discounts you're not aware of.
If you are considering switching companies, research the financial health of the new company. There's no point in paying thousands in premiums and being unable to recoup any losses if you must file a claim. An analysis can be done through independent rating agencies, such as A.M. Best and Standard & Poor's, and your state insurance department.
5. Inquire about discounts you may be eligible for
Although they vary by insurance company, you may qualify for discounts if you:
Reside in a home with certain upgrades.
Have not filed a claim in a specified number of years.
Don't allow smoking inside your home.
Those who are senior citizens or associated with certain professional organizations may also be eligible for discounts. Call your insurer to see what discounts may be available to you.
6. Secure your home with an alarm
A number of insurers offer discounts of at least 5% if your home is equipped with a smoke detector, burglar alarm or dead-bolt locks. This amount may increase to 15% or more if your alarm has active monitoring with dispatch capabilities, and your home contains a modern sprinkler system, the Insurance Information Institute says.

7. Remain loyal
The Insurance Information Institute also says that your insurance company may provide a 5% discount if you have been with it for at least three to five years, and 10% for six or more years. Although this incentive is enticing, it is still important to shop around annually to ensure you are getting the best price.
8. Review the policy limits
Be sure that your insurance is sufficient to cover the replacement cost of everything in your house, including valuables that become worth more over time. On the other hand, if you no longer own valuable diamond jewelry or an extensive collection of art, you no longer want to be paying for the extra coverage.
This year-end review is a good time to make sure your inventory of your possessions, including photos or a video, is up-to-date and saved somewhere outside your home -- for instance, in the cloud. Don't have an inventory of your possession? Compile one now.
9. Maintain good credit
Premiums may be higher or applicants may not even be eligible for homeowners coverage if they have poor credit scores. Check out these tips to improve your credit.

More on Money Talks News:
DATA PROVIDERS
Copyright © 2014 Microsoft. All rights reserved.
Fundamental company data and historical chart data provided by Morningstar Inc. Real-time index quotes and delayed quotes supplied by Morningstar Inc. Quotes delayed by up to 15 minutes, except where indicated otherwise. Fund summary, fund performance and dividend data provided by Morningstar Inc. Analyst recommendations provided by Zacks Investment Research. StockScouter data provided by Verus Analytics. IPO data provided by Hoover's Inc. Index membership data provided by Morningstar Inc.