Medical discount cards aren't insurance
States are warning consumers about aggressive - and false - sales pitches for medical discount cards.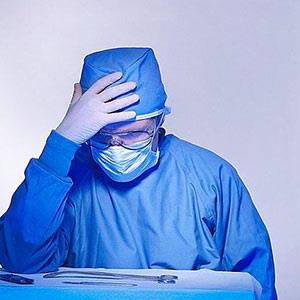 Paying for health insurance can be a costly proposition. So it stands to reason that when you see what looks like a more affordable option it's going to be attractive.
Enter medical discount cards. They're promoted in advertisements and telephone marketing campaigns as having no deductibles or co-pays and give the illusion that having one is the same as having health insurance.
Make no mistake, medical discount cards are not insurance. Several state
attorneys general
have issued warnings about the sales pitches.
"Many medical discount programs claim that they can offer big savings on doctor's visits, dental exams or prescriptions, but they fail to make good on those claims," Arkansas Attorney General Dustin McDaniel said. "Consumers should be skeptical of these kinds of promises and should ask for as much information as possible before agreeing to enroll in a discount program."
McDaniel's office won a lawsuit against a Florida company that pitched its product as health insurance when it was actually a discount card without much in the way of discounts. The monthly cost for limited-use card was more than $100. About 80% of those who had signed up for the cards decided to end their membership with six months, his office said. The state was able to get restitution to about 1,000 consumers who had signed up for the cards.

A California man is suing another health discount card issuer after suffering a stroke and learning that his maximum benefit was $4,500. Costs of his medical care exceeded $400,000.


Not all medical discount cards are created equal. Some actually do provide real savings on certain medical expenses and prescription medicines. But even those are still not health insurance,
warns the Federal Trade Commission
.
The big problem comes when those selling the cards either outright claim the cards are insurance or present them as if they are.  It's important to be sure what exactly you're buying before you actually agree to the terms and, possibly, cancel your existing health insurance.
Here are some suggestions from the attorney general in Arkansas to anyone thinking about signing up for one of these discount cards:
Remember that discount programs are not health insurance, even if they claim to be.
Get a list of their participating providers and what discounts or services they are offering to those with the card before signing up.
If it is difficult to get that information, look elsewhere.
Find out about the refund policy.
Do the math and make sure that what you spend on the program results in actual savings.
More from MSN Money:
DATA PROVIDERS
Copyright © 2014 Microsoft. All rights reserved.
Fundamental company data and historical chart data provided by Morningstar Inc. Real-time index quotes and delayed quotes supplied by Morningstar Inc. Quotes delayed by up to 15 minutes, except where indicated otherwise. Fund summary, fund performance and dividend data provided by Morningstar Inc. Analyst recommendations provided by Zacks Investment Research. StockScouter data provided by Verus Analytics. IPO data provided by Hoover's Inc. Index membership data provided by Morningstar Inc.
LATEST BLOG POSTS
What does your credit report say about you?
A WisePiggy.com poll found that many Americans, especially older ones, do little or nothing to protect their credit scores and reports. See why you should check your credit history.