Investors seek bargains amid Sandy ruins
Investors prowl for deep discounts among damaged properties on the New York and New Jersey coasts. 'Where are your hearts?' taunts a Craigslist ad.
This post comes from Marilyn Lewis of MSN Money.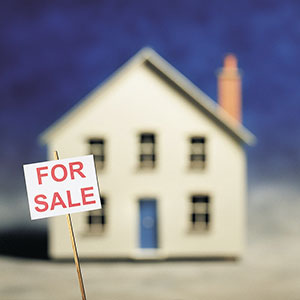 Armed with fistfuls of cash, investors, flippers, amateur speculators and real-estate "prospectors" are reshaping the real-estate market on parts of the hurricane-ravaged New York and New Jersey coasts.
The best real-estate stories are inspirational, about risk and profit. The worst are tales of heartbreak. The New York Times found both in the post-hurricane real-estate listings.
Under pressure to deal
Investors are searching damaged neighborhoods for deals, seeking out sellers ready to accept low offers. The pressure is on, for some. John Vento, a retired police officer, listed his Staten Island, N.Y., home for sale for $580,000 last February and then turned down an offer of $510,000. But that was before Sandy. The Times says:
"Last week, he sold it for $279,000, less than half his original asking price, unable to wait for a better offer.

 

"'I was fortunate to get what I got,' he said. 'I'm 72 years old. What am I going to do? Wait until I'm 82? By that time I'd be living in a nursing home.'"
Adds the Times:
"There were so many paltry offers for properties on Craigslist that one person posted: 'Real estate is high enough and many are trying to suck the life out of people who have lost homes, cars and all their possessions. Where are your hearts and consciences?'"
The storm killed many deals in progress in some areas as frightened buyers backed out, adding to the pressure on sellers to negotiate with bargain-hunters.
In normally coveted beachfront locations, "housing prices have tumbled amid uncertainty about the costs of rebuilding and the dangers of seaside living," the article says.
One example: In New Jersey's peninsula borough of Rumson -- where the Census Bureau says the median household income is $148,542 -- Susan Chenitz listed her five-bedroom, waterfront home for sale for $1.85 million before the storm.
"After it took on 20 inches of water, she relisted it for $700,000," the Times says.
Investors and flippers
Enter a cast of enterprising investors and flippers prowling for deals. One company that offers cash for damaged homes "started patrolling the waterlogged neighborhoods along the Rockaways, in Queens, almost immediately after the storm," the Times says.
Another company makes offers to homeowners often at 60% to 70% below market rates, the Times says. Similar services can be found advertised at grocery stores on Long Island.
Flood damage halted real-estate markets in some waterfront communities in the Rockaways and Staten Island, N.Y., and in Hoboken, N.J., The Real Deal, which covers real estate, reported in early December. The Hoboken market was recovering but others were in the doldrums.
"… along with the residents the storm left homeless and the damage it did to property and infrastructure, it also put the kibosh on the real-estate market. Indeed, in areas like Breezy Point in the Rockaways, where 110 homes burned to the ground during the storm, and in some of the low-lying waterfront neighborhoods on Staten Island, the market has ceased to exist.
Ceased, that is, except for investors "sniffing around distressed homes with the intention of renovating and selling," The Real Deal says.
The future
The larger region's real-estate market doesn't appear to be suffering much from the storm, though, the New York Federal Reserve says. In late November, Reuters reported, "The regional housing market should see only a small impact from the fallout from the massive storm that hit the U.S. Northeast last month, though delinquencies in hard-hit areas could rise, the New York Federal Reserve said on Thursday."
The 300,000 homes damaged in New York and 70,000 in New Jersey are just 4% of New York's housing and 2% of New Jersey's, the article said.
Time predicted that prices will fall only for a time. Time pointed to a study (.pdf file) by economists Okmyung Bin and Craig E. Landry of the effects of coastal flooding on local economies. They looked at the impact on real estate of Hurricane Floyd in 1999. At first, they found, home prices were discounted in flooding areas after the storm. Time added:
"But what surprised Bin and Landry was that the differential evaporated completely by 2005, a mere six years after Floyd devastated much of Pitt County (N.C.). In other words, it doesn't take long for prospective homebuyers to forget the dangers of living in flood-prone areas. According to Landry, 'We were really surprised by this result. We expected to see a decay, but not to see it disappear completely.'"
More on MSN Money:
DATA PROVIDERS
Copyright © 2014 Microsoft. All rights reserved.
Fundamental company data and historical chart data provided by Morningstar Inc. Real-time index quotes and delayed quotes supplied by Morningstar Inc. Quotes delayed by up to 15 minutes, except where indicated otherwise. Fund summary, fund performance and dividend data provided by Morningstar Inc. Analyst recommendations provided by Zacks Investment Research. StockScouter data provided by Verus Analytics. IPO data provided by Hoover's Inc. Index membership data provided by Morningstar Inc.