More data breaches mean larger fraud risks
With data breaches increasingly more common, more consumers are exposed to the risk of identity theft and other fraud, according to one study.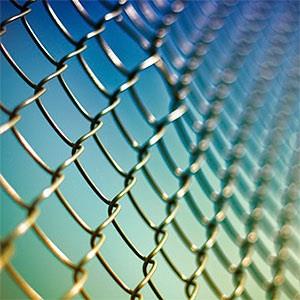 Over the past several years, we've heard about so many big data breaches, it's hard to know when -- or even whether -- to react. From LivingSocial to Sony to the credit card processor Global Payments, the records of tens of millions of people have been exposed.
More than 5% of all adults in the U.S. were affected by data fraud in 2012, according to a recently released study by
Javelin Strategy & Research
. The
study also found
that 23% of data breach victims also became victims of fraud. And data breaches are on the increase, Javelin said, up 48% in 2012 from 2011.
Analyzing a single, albeit huge, data breach in South Carolina (3.6 million people's Social Security numbers were exposed), Javelin found the resulting fraud totaled $5.2 billion and averaged $776 in out-of-pocket expenses of each fraud victim.
The amount of fraud that data breach victims have been subject to has doubled since 2010, Javelin said, concluding that criminals are becoming more sophisticated and can act far more quickly with the information that they steal.
Javelin said companies can do more to protect consumers.
"Current data protection standards are often insufficient to prevent a data breach event -- and worse, they are sometimes altogether neglected," said Al Pascual, an analyst at Javelin.

"Organizations can promote consumer confidence and loyalty by instituting better protections against the event of a data breach and by mitigating criminals' ability to use stolen data to defraud consumers."
Not every data breach is created equal. Some make victims targets of phishing scams since the crooks still need more information in order to steal identities and apply for credit in the victim's name. But if your credit card information or, even worse, your Social Security number has been taken, it is a far riskier scenario.
So
what's a consumer to do
in the face of a data breach? Here are some tips from Javelin to consider:
If you're offered free identity protection, sign up for it. It can help protect you from certain frauds, notify you when someone is trying to access your credit and get you some help if a fraud does occur.
Be sure to let your banks and credit card companies know about the data breach and what information was compromised. Ask what impact that could have on your accounts and what action you need to take.
If there is a Social Security number breach, you should place a fraud alert on your credit by contacting credit reporting agencies.
Sign up for alerts on your existing accounts so you're notified when there's any changes requested or activity.
More from MSN Money:
DATA PROVIDERS
Copyright © 2014 Microsoft. All rights reserved.
Fundamental company data and historical chart data provided by Morningstar Inc. Real-time index quotes and delayed quotes supplied by Morningstar Inc. Quotes delayed by up to 15 minutes, except where indicated otherwise. Fund summary, fund performance and dividend data provided by Morningstar Inc. Analyst recommendations provided by Zacks Investment Research. StockScouter data provided by Verus Analytics. IPO data provided by Hoover's Inc. Index membership data provided by Morningstar Inc.