BBB warns about address-change website
Consumers have complained that they've been charged for services that were not rendered.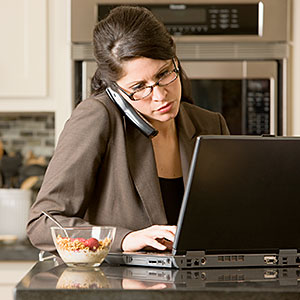 A website that comes up at the top of search engine listings for "address change" and appears to be an official government site, but isn't, is causing problems for consumers, the Better Business Bureau warns.
The site Change-My-Address.co​m has prompted consumer complaints about being charged $19.95 to process an official U.S. Postal Service form and that, even after paying, sometimes nothing is done. And then requests for refunds fall on deaf ears.
Using the official Postal Service change of address form online costs $1. It's free if you use a change of address card that can be picked up at any post office.
"BBB in Cincinnati has not received any responses to consumer complaints or BBB's concerns about the company's advertising," the BBB said in a statement. A Cincinnati company owns the site.
Searches on both Bing and Google for "address change" yield sponsored results for Change-My-Address.co​m. The variation ChangeMyAddress.com rolls over to the official USPS site.
The BBB quotes one consumer who complained as saying:
This website appears to be the USPS website that will change your address for you. It's not. It is a scam. I have two charges of $19.95 on my debit card and have called and emailed multiple times demanding my money back. It is an absolute disgrace and I can't get answers or any help.
Another complained that because the form was not filed on their behalf, four weeks of mail was missing. The consumer told the BBB that when he asked for a refund, the business hung up on him.
More on MSN Money:
DATA PROVIDERS
Copyright © 2014 Microsoft. All rights reserved.
Fundamental company data and historical chart data provided by Morningstar Inc. Real-time index quotes and delayed quotes supplied by Morningstar Inc. Quotes delayed by up to 15 minutes, except where indicated otherwise. Fund summary, fund performance and dividend data provided by Morningstar Inc. Analyst recommendations provided by Zacks Investment Research. StockScouter data provided by Verus Analytics. IPO data provided by Hoover's Inc. Index membership data provided by Morningstar Inc.