Cellphone cramming charges filed
The FTC files its first mobile phone cramming case, alerting consumers that this problem continues.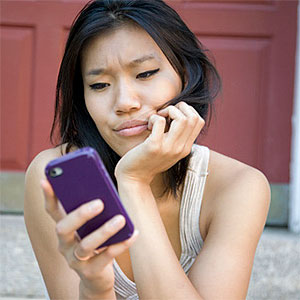 Federal consumer protection officials have filed charges against a company they say collected millions of dollars from consumers through unauthorized charges added to their cellphone bills.
Adding unauthorized charges to cellphone bills is known as cramming -- a longstanding problem that continues, authorities said. The lawsuit filed by the Federal Trade Commission against Wise Media LLC and its owners is the first such case by the agency.

In its case, the FTC asked a U.S. District Court judge in Atlanta to freeze the company's assets, to order the operation to stop "deceptive and unfair practices" and to give back money collected via cramming so consumers can get restitution.
The company is accused by the FTC of seemingly randomly adding charges of $9.99 a month to consumers' cellphone bills for "premium" texting services for such things as horoscopes and dating tips. The consumers didn't sign up for these services, the government said.

"The concept of 'cramming' charges on to phone bills is a not a new one," said FTC Chairwoman Edith Ramirez. "As more and more consumers move to mobile phones, scammers have adapted to this new technology, and the Commission will continue its efforts to protect consumers from their unlawful practices."
The FTC said Wise Media would send texts to consumers "that suggested they were subscribed to the service, which many consumers dismissed as spam and ignored." When consumers sent back responses to cancel, they were ignored, the FTC said, and the consumers continued to be charged.
Cramming has been a problem that many consumers might not be aware of. One of the biggest problems is that a lot of consumers fail to scrutinize their cellphone bills and don't expect there to be charges from anyone other than their carrier. Plus, the FTC said, the charges from companies like Wise Media often appear with abbreviations, further confusing what they were.
"As a result, many consumers didn't notice or understand the charges and paid the bills," the FTC said.
In addition, consumers who did detect the charges and called Wise Media to request a refund were told one would be on the way. But those promises were often hollow, the FTC said.
Here are some tips from the FTC to help combat cramming:
Wireless carriers allow third-party charges that can appear on their bills. So, it is important to read your bill line by line to be sure there isn't a charge you don't understand. If you spot something of concern, contact your carrier.
Most carriers will allow you to block third-party charges. Ask yours about how that would work.
Crammers often get cellphone numbers by finding them online. Be careful where you post yours.
The FTC has more information about cramming here, and suggests consumers who have been crammed file a complaint with the agency.
More from MSN Money:
DATA PROVIDERS
Copyright © 2014 Microsoft. All rights reserved.
Fundamental company data and historical chart data provided by Morningstar Inc. Real-time index quotes and delayed quotes supplied by Morningstar Inc. Quotes delayed by up to 15 minutes, except where indicated otherwise. Fund summary, fund performance and dividend data provided by Morningstar Inc. Analyst recommendations provided by Zacks Investment Research. StockScouter data provided by Verus Analytics. IPO data provided by Hoover's Inc. Index membership data provided by Morningstar Inc.