You've got malware
Or do you? The FTC shuts down two alleged tech support scams, reminding consumers to watch out for this con job.
If you own a computer, there's a good chance at some point you're going to run into a problem you can't fix on your own. And that's enough of an opportunity for phony tech support companies to inject themselves into your situation and try to take your money.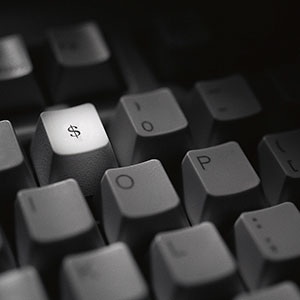 Just in case you don't have a problem, they've got that covered, too. Many of the scams revolve around phony websites that promise a scan of your computer, which is actually a trick to load viruses and malware so you actually do end up with a problem.
The Federal Trade Commission announced today two of six cases the agency filed after a crack-down against alleged tech support scammers ended with the defendants agreeing to give up "their ill-gotten gains" and to never run such a scheme again.
But the scams still abound.
How it happens
Victims are lured in because the scammers will typically claim relationships with well-known computer and software makers such as Dell and
Microsoft
, or internet security firms such as McAfee and Norton. They'll reach out through emails, those phony websites and even by phone.
The idea is to scare the consumer into thinking they have a problem that needs immediate attention. The consumer will be told to look at a specific set of files on their computers and told they showed the infections. Victims would then cede control of their machines to the phony tech support staff, who would then -- for a charge of $49 to $450 -- download some free software onto their computers.
Other things that could happen in these scams include enabling the scammers to steal personal and financial information stored on your computer, snagging your passwords, getting your credit card information, and getting you to sign up for recurring charges for a worthless protection program.
If you receive a phone call from someone purporting to be from tech support, hang up and call the "company" back through a number you know is legitimate. If you receive pressure to do something on the spot, that's a big warning sign you're getting scammed.
Here are some other
tips from the FTC
:
Don't give control of your computer to a third party who calls you out of the blue.

Do not rely on caller ID alone to authenticate a caller. Criminals spoof caller ID numbers. They may appear to be calling from a legitimate company or a local number, when they're not even in the same country as you.

Online search results might not be the best way to find technical support or get a company's contact information. Scammers sometimes place online ads to convince you to call them. They pay to boost their ranking in search results so their websites and phone numbers appear above those of legitimate companies. If you want tech support, look for a company's contact information on their software package or on your receipt.

Never provide your credit card or financial information to someone who calls and claims to be from tech support.

If a caller pressures you to buy a computer security product or says there is a subscription fee associated with the call, hang up. If you're concerned about your computer, call your security software company directly and ask for help.

Never give your password over the phone. No legitimate organization calls you and asks for your password.
More from MSN Money:
DATA PROVIDERS
Copyright © 2014 Microsoft. All rights reserved.
Fundamental company data and historical chart data provided by Morningstar Inc. Real-time index quotes and delayed quotes supplied by Morningstar Inc. Quotes delayed by up to 15 minutes, except where indicated otherwise. Fund summary, fund performance and dividend data provided by Morningstar Inc. Analyst recommendations provided by Zacks Investment Research. StockScouter data provided by Verus Analytics. IPO data provided by Hoover's Inc. Index membership data provided by Morningstar Inc.