Need a digital detox? Ditch Facebook
Some people are going offline March 1, the National Day of Unplugging -- the latest sign more of us are eager for a tech break.
This post comes from MSN Money contributor Michelle V. Rafter.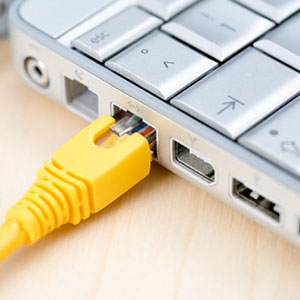 As the head of a mobile app software startup, Scott Kveton is online constantly.  So when he quit Facebook for a month, people thought something had happened to him.
Something had happened -- but not what they thought.  Kveton and a few friends decided they were using the social network too much and made a pact to take a break. During his 30-day Facebook fast, the Portland, Ore., resident says he used Instagram a bit, "but didn't participate or post." Mostly, he took the extra time to read. "'Atlas Shrugged' is a long book," he says.
So much of modern life revolves around being plugged in -- for work, keeping in touch, playing games and relaxing -- there's practically no escaping it. But escape is exactly what Kveton and others like him are doing, consciously pulling the plug on their online lives for a period of time, whether for a month, once a week or for good.
The notion of a digital detox has grown into a nation-wide movement. One manifestation of the trend is the National Day of Unplugging, a 4-year-old event that takes place this year on Friday and Saturday, March 1-2.
Taking a break from digital life "has entered the zeitgeist," says Amelia Klein, associate director of Reboot.org, the nonprofit behind the unplugging event. "People are looking for ways to rethink their technology usage and find a way to plug back in face-to-face communications, and hanging out with friends."
On the National Day of Unplugging website, people can find out about events the group is hosting on March 1 in San Francisco and Los Angeles, or sign up to get ideas for holding their own tech sabbaticals. Individuals who intend to spend the 24 hours offline can print a pledge card (.pdf file), fill in what they'll do while unplugged and then upload a picture of themselves holding the card to the site.
Klein expects thousands of people to take the pledge, with others doing something on their own. The Reboot.org staff with be joining them, logging off Friday afternoon and reconnecting Saturday night.
You don't have to be part of a national event to appreciate the value of unplugging. Fully 61%  of current Facebook users have at one time or another voluntarily stayed off the service for a period of several weeks or more, according to a survey published earlier in February by the Pew Research Center.
While most Facebook fans expect to use it about as much in 2013 as they have in the past, 27% anticipate cutting back. Younger users, ages 18 to 29, are most likely to visit Facebook less frequently in 2013, according to the Pew report.
Facebook is losing users to  alternatives such as Instagram and Snapchat, which are becoming especially popular with teens and tweens. Facebook conceded as much in its 2012 annual report, stating: "In the event that our users increasingly engage with other products and services, we may experience a decline in user engagement and our business could be harmed."
It's become almost commonplace for high-profile individuals to publicly swear off social networks. Media theorist and CNN columnist Douglas Rushkoff earlier this week wrote about permanently surrendering his Facebook account. Continuing to use it "is simply inconsistent with the values I espouse in my work," says Rushkoff, whose book on modern digital life, "Present Shock: When Everything Happens Now," is due out next month. Facebook doesn't exist to help us make friends, he argues in his CNN post, but "to turn our network of connections, brand preferences and activities over time -- our 'social graphs' -- into money for others."
Even average Joe Internet users are being lauded for unplugging or getting their families to do likewise. Boston blogger Paul Baier was invited to go on national TV earlier this month after promising to pay his 14-year-old daughter $200 if she'd sign a "Facebook Deactivation Agreement" to stay off the network until the end of the school year. "Hopefully this will inspire a few other dad/daughter(s) to consider a similar hiatus," he wrote on his personal blog.
Kveton's motivation for a Facebook break wasn't as lofty. The chief executive of Urban Airship, a Portland mobile marketing software maker, says he was using it as a time-waster, posting status updates about what he was doing or thinking "when in line, riding mass transit, waiting on a flight."
What he didn't miss during the break was seeing updates from people he wasn't that close to. "Facebook makes it hard to filter who you're seeing updates" from, he says. "Do I really need to hear everything that is going on from somebody I haven't seen since high school?"
Now that Kveton is back online, he's using Facebook more than ever. "I actually quite hate it," he says. "I will most likely go on sabbatical again."
Next time though, he says he'll warn his Facebook friends ahead of time. Why? "Turns out a lot of people thought that I had blocked them."
More from MSN Money: 
DATA PROVIDERS
Copyright © 2014 Microsoft. All rights reserved.
Fundamental company data and historical chart data provided by Morningstar Inc. Real-time index quotes and delayed quotes supplied by Morningstar Inc. Quotes delayed by up to 15 minutes, except where indicated otherwise. Fund summary, fund performance and dividend data provided by Morningstar Inc. Analyst recommendations provided by Zacks Investment Research. StockScouter data provided by Verus Analytics. IPO data provided by Hoover's Inc. Index membership data provided by Morningstar Inc.