Goodnighties told to tone down claims
Claims about sleepwear that can cure what ails you and send you quickly into a deep, restful sleep didn't pass an advertising review.
This post comes from MSN Money contributor Mitch Lipka.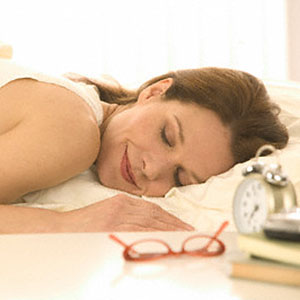 Goodnighties, nightwear that claims to use ionized fibers to remedy achy muscles and get users more quickly to a deep sleep, was told to dial back its claims by the advertising industry's self-regulating body.
The National Advertising Division, which is operated by the Council of Better Business Bureaus, received a complaint from a consumer about the claims, which appear in a YouTube videos, the company website and in press releases.
These are some of the claims that National Advertising Division investigated:
    "These jammies are made with a smart-fabric uniquely created to neutralize the stress our bodies produce."
     "Wearing Goodnighties with IonX close to the body has been proven to stimulate blood flow thus reducing inflammation, improving muscle function, speeding recovery and reducing muscle aches & pains."
     "When worn, Goodnighties sleepwear increases oxygen flow in blood cells to help rest, recover and restore tired achy muscles.  The end result being a more peaceful restorative sleep."
     "You will enter a REM (Rapid Eye Movement) sleeping state quicker and stay there longer allowing you to wake refreshed and ready to brave the day!"
     "Goodnighties is the most advanced sleepwear on the market . . ."
The National Advertising Division requested the company provide substantiation for the claims, which also included suggesting that wearing the nightwear would help those suffering from the painful condition fibromyalgia.
After hearing back from the advertiser, the regulatory body concluded that "the advertiser did not provide competent and reliable scientific evidence in support of its claims." The company was asked to discontinue making claims that the product was "clinically proven" and other claims about the supposed health benefits of negative ions.
Goodnighties claimed that fibers in its sleepwear could "neutralize stress, stimulate blood flow, reduce inflammation, improve muscle function, speed recovery, reduce muscle aches and pains, provide a more restful sleep, provide relief from fibromyalgia, night sweats and hot flashes, and provide the same benefits as those received by professional athletes who have worn IonX to help restore strained muscles," the National Advertising Division said.
The company agreed to change its advertising to reflect the findings of the National Advertising Division. "Further, Goodnighties intends to embark on a double blind sleep study in order to support certain claims with scientific fact.  Goodnighties thanks NAD for its assistance in this matter," the company told the National Advertising Division. 
For consumers, this is another cautionary tale about how advertising can push the envelope, making claims that might not be able to be substantiated. It's reasonable to apply a dose of skepticism to claims that appear to be too grand -- even if the product appears to be the cure for what ails you. Do some research before you buy and don't just rely on what advertisers want you to believe.
If you think you've run across deceptive advertising, you can file a complaint with the Federal Trade Commission or with the industry's self-regulatory body.
More from MSN Money:
DATA PROVIDERS
Copyright © 2014 Microsoft. All rights reserved.
Fundamental company data and historical chart data provided by Morningstar Inc. Real-time index quotes and delayed quotes supplied by Morningstar Inc. Quotes delayed by up to 15 minutes, except where indicated otherwise. Fund summary, fund performance and dividend data provided by Morningstar Inc. Analyst recommendations provided by Zacks Investment Research. StockScouter data provided by Verus Analytics. IPO data provided by Hoover's Inc. Index membership data provided by Morningstar Inc.