Target price-match policy: Read the fine print
The discount retailer has stepped up the competition with rivals, making its holiday online price-match policy permanent.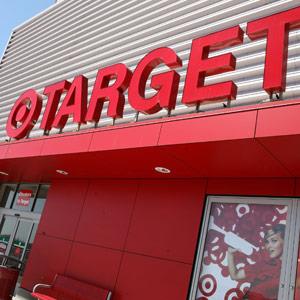 Target's holiday gift to you -- price-matching with major online retailers -- has been reactivated and extended indefinitely. Does that make Target the hands-down choice if you're determined to get the best deal? Not necessarily.
Let's take a look at the new policy. According to a news release on BusinessWire:
"If a guest (at Target, you're a guest, not a customer!) buys a qualifying item at a Target store and then finds the identical item for less in the following week's Target circular or within seven days on Target.com, Amazon.com, Walmart.com, Bestbuy.com or Toysrus.com or in a local competitor's printed ad, Target will match the price."
Matching nearby stores' printed ads has been routine in retail. What's new and significant here is price-matching of major online shopping sites. You can request the price match before you buy the item or after. Either way, you must provide proof that a lower price exists at one of those competitors.
Sounds pretty good, no? But check Target's website for a long list of exclusions. Among them:
The item you find online must be identical -- same color, even -- as the one you bought in the Target store. So if you're buying one of Target's private labels, no price match will be available.
You can't get a price-match discount on items you purchased at Target.com.
The lower price you found elsewhere must still be good, and the item must still be in stock at the online competitor when you request the lower price.
The policy is not in play in Alaska and Hawaii.
It doesn't apply when a rebate or competitor's coupon is involved.
It doesn't apply to online third-party sellers, like those you find on Amazon.com.
The policy is supposed to keep people from "showrooming" at Target stores -- going there to inspect and handle the merchandise, then buying it at a lower price online.
"We know that our guests often compare prices online. With our new Price Match Policy and the additional 5% savings guests receive when they use their REDcard, Target provides an unbeatable value," Target CEO Gregg Steinhafel said.
How does it compares with the policies at other big chains?
"If you find a lower online price (including any costs for shipping and handling, but not delivery) on an identical brand and model number currently available from a local competitor's retail store honoring its own online price and the item is currently available for sale and delivery in your area, Sears will match the price of the merchandise. … Sears will not price match internet-only retailers."
It's standard practice at Toys R Us and Babies R Us, according to the Toys R Us website. However, among the exclusions we found "Internet pricing for non-baby gear items." So the online price match doesn't apply to toys.
I can see a number of problems with Target's policy or that of any other store that matches online prices. It could require a second trip to the store, and you often have to stand in line at the customer service desk to ask for the match.
AJC.com's Atlanta Bargain Hunter blogger Nedra Rhone worries that employees won't understand all the details and exclusions:  
"I had this experience recently when I requested a price match at one retailer and got into a 20-minute debate about why I couldn't do it! It ended with the employees accepting the match, but telling me I could never do it again !? I guess he secretly took my picture and put it on the 'don't honor price match requests from this customer ever again' list!"
She adds that "as a consumer, the burden is on you to know the ins and outs of the store policy and make sure your request is valid."
The Associated Press interviewed Joel Bines of AlixPartners, who pointed out potential pitfalls. AP said:
"Stores have to make it easier for shoppers to get the price match. And he noted the move could also turn out to be 'profit draining' as more people are encouraged to shop the Web to get the lowest price."
Another potential pitfall for customers: "Bines and other analysts say the online price-match policies are also tough to implement given the constant fluctuation of online prices, even in the same day."
Would you be more inclined to shop at Target because of the price-match policy change? An online poll by the Los Angeles Times showed, last time we checked, that 72% said they'd be more likely to shop there as a result. Maybe that's what Target was after.
Here's what I'd do if I were so inclined to use price match: I'd limit it to higher-end items. I'd do the online price comparison before I purchased the item. Smartphone users can make smart use of Target's free Wi-Fi.
Or you could use a price-tracking website or app to monitor the price after you make a purchase in the store. But then you'd have to go back if the price does fall. What's your time worth?
There are other alternatives. PayPal had a price match in place through the end of December that allowed you to get the better price if you found it within 30 days of the purchase. So there's time left on that offer.
A small number of credit cards offer price protection. For instance, several Citi cards include Price Rewind, which tracks the price for you post-purchase. Some Chase cards also will reimburse the difference. Check all of that paperwork you received in the mail when you got your card to see if you have this benefit.
More on MSN.com:
DATA PROVIDERS
Copyright © 2014 Microsoft. All rights reserved.
Fundamental company data and historical chart data provided by Morningstar Inc. Real-time index quotes and delayed quotes supplied by Morningstar Inc. Quotes delayed by up to 15 minutes, except where indicated otherwise. Fund summary, fund performance and dividend data provided by Morningstar Inc. Analyst recommendations provided by Zacks Investment Research. StockScouter data provided by Verus Analytics. IPO data provided by Hoover's Inc. Index membership data provided by Morningstar Inc.