Buy your kids a $50 PC
A $50 computer might be just the thing to fire up your child's imagination and set her or him on a path to some of the next decade's hottest jobs.
This post comes from Dan Schointuch at partner site Money Talks News.

I can still remember the first computer I ever built. I was 11 years old, but shockingly, the parts I chose out of a magazine and ordered with my parents' credit card somehow all fit together. The fans whirring to life, the little red light that oddly meant things were OK, and the beep it made the first time I turned it on stand out as some of my favorite memories from childhood.
But computers are now so much sleaker and simpler to use. Even a 2-year-old can pick up an iPad and do the kinds of things that were science fiction two decades ago. But as computers get ever more sophisticated and require less user knowledge, something is being lost -- the understanding that comes from seeing the circuits that make the modern world possible.
That's why I was excited to hear about the Raspberry Pi. It's a $25 to $35 Linux computer that's really just a playing card-sized circuit board with a few ports around the sides. Pair it with an SD card (which it uses as a hard drive), a keyboard, mouse, and your TV, and you've got a fully functioning computer for about $50.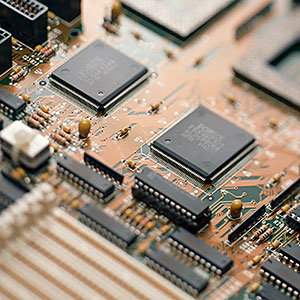 Now, you're not going to be doing the kinds of things you do with an iPad or desktop PC on a Raspberry Pi -- it's much less powerful -- but it's certainly an inexpensive way to get a Web browser, email, and word processor. Coupled with the learning curve required to use a Linux operating system, it's a great way for kids to learn the fundamentals of computing.
The Raspberry is also a great way to learn the fundamentals of programming, a valuable skill. This probably won't come as a surprise, but seven of the 10 hot jobs for college grads in 2012 relate to computers or software development. If a $50 Linux computer sets your kids on the path to one of those jobs, it's hard to argue it's a waste of money.
What do you need? There's a quick start guide on the Raspberry Pi's website that goes over the various parts you'll need to buy, but here's what I used to get mine set up:
The Raspberry Pi Model B.
A 16GB card.
The power adapter from an old iPhone.
The micro USB charging cable from an Amazon Kindle.
An old USB keyboard.
An old USB mouse.
An old HDMI cable.
An old Ethernet cable.
You'll notice most of the parts I used were things I already had lying around or stuffed into drawers, so I was able to put everything together for about $50. If you have to go out and buy each component, you'll probably end up spending closer to $75. But a savvy shopper (or yard sale regular) might be able to scrounge up everything for less than I spent.
And if you need help, the Raspberry Pi has a very active community of devotees willing to answer any questions you or your children might have -- everything from setting up the Raspberry Pi and learning the basics of Linux to programming and hardware development. One university professor even built a "supercomputer" out of Legos and Raspberry Pi computers with his 6-year-old son, and published a step-by-step guide to build your own.
More on Money Talks News and MSN Money:
DATA PROVIDERS
Copyright © 2014 Microsoft. All rights reserved.
Fundamental company data and historical chart data provided by Morningstar Inc. Real-time index quotes and delayed quotes supplied by Morningstar Inc. Quotes delayed by up to 15 minutes, except where indicated otherwise. Fund summary, fund performance and dividend data provided by Morningstar Inc. Analyst recommendations provided by Zacks Investment Research. StockScouter data provided by Verus Analytics. IPO data provided by Hoover's Inc. Index membership data provided by Morningstar Inc.