5 simple steps to protect your ID
There is no surefire way to protect your identity from fraudsters, but you can greatly reduce your risk.
This post comes from Matt Brownell at partner site Credit.com.

For 12 years in a row, identity theft has been the top consumer complaint to the Federal Trade Commission. In 2011, there were 279,156 identity theft complaints filed.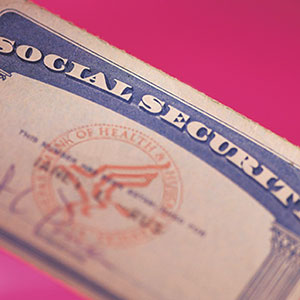 There is no way of totally preventing the crime. But there are steps you can take to ensure you're not making yourself an easy target for identity thieves. Here are five good habits to adopt that can reduce your chances of fraud:
Buy a shredder, and use it. Shredding documents might seem to be a bit of an outdated strategy in an era when financial transactions are increasingly going electronic. But Dumpster-diving identity thieves still exist, and if they can dig up  sensitive documents like bank statements and expired credit cards, they can do some real damage. Get a cross-cut shredder -- simple "strip" shredders produce pieces that could hypothetically be reassembled -- and use it whenever you think you're throwing out something sensitive.
Keep hard copies in a safe place. Sensitive financial information you're throwing out should obviously be shredded, but the data you're holding onto should be kept secure. Your Social Security number, for example, shouldn't be kept in your wallet (try to memorize it) and the Federal Trade Commission recommends not using it as your driver's license number. The FTC also recommends keeping personal information in a secure location in your home, where it can't be stolen by an opportunistic family member, contractor or roommate. (Post continues below video.)
Be smart about email. Simply having an antivirus program running in the background on your home PC isn't enough to protect your electronic data from hackers. Many instances of data theft rely not on complicated cyber attacks, but instead on exploiting the naïveté of users like you.
Such "social engineering" attacks often take the form of a phishing email purporting to be from a bank, retailer or other company with which you've done business. Usually you'll be asked to send in some sensitive account information, or perhaps you'll be directed to a fake site that looks a lot like your online banking setup and prompts you to enter your user name or account number and password.
To protect customers against such attacks, most companies have a policy of never calling or emailing you to ask for account information, so if you get any such requests, treat them with the highest level of scrutiny and don't hesitate to call your bank directly.
Use a credit card. You won't be able to prevent all forms of identity theft, such as a waiter who disappears with your card or a lesser-known online merchant who sells your card data to the highest bidder. That's why you should almost always use a credit card, which offers more fraud protection than a debit card does.
"The safest way to shop on the Internet is with a credit card," advises the Identity Theft Resource Center. "In the event something goes wrong, you are protected under the federal Fair Credit Billing Act," which caps your liability at $50. Debit cards make it easier to track your spending, but with damages capped by law at $500, it's easy to see which payment method affords you more protection.
Monitor your accounts. This one is a no-brainer, but we're guessing a lot of you are checking your accounts only once a month, when the statement comes. Online banking allows you to check in on your debit and credit card accounts 24/7, and you should take full advantage, as the sooner you spot a purchase you didn't make, the sooner you can put a stop to the fraud. And while you're at it, take heed of these other warning signs that your account has been compromised.
More from Credit.com and MSN Money:
DATA PROVIDERS
Copyright © 2014 Microsoft. All rights reserved.
Fundamental company data and historical chart data provided by Morningstar Inc. Real-time index quotes and delayed quotes supplied by Morningstar Inc. Quotes delayed by up to 15 minutes, except where indicated otherwise. Fund summary, fund performance and dividend data provided by Morningstar Inc. Analyst recommendations provided by Zacks Investment Research. StockScouter data provided by Verus Analytics. IPO data provided by Hoover's Inc. Index membership data provided by Morningstar Inc.