5 scams to avoid after Sandy
Major disasters like the superstorm always bring out bottom-feeders who will try to steal your money or your identity.
This post comes from Kelly Santos at partner site Credit.com.

The aftermath of Hurricane Sandy is overwhelming: millions without power, dozens of deaths and thousands of canceled flights. Many organizations -- government, private and nonprofit -- are rushing to reach those in need. Unfortunately, so are scammers who prey on people when they are at their most desperate.
Identity Theft 911 has compiled a list of scams to avoid and a few easy tips to make sure your good name stays intact: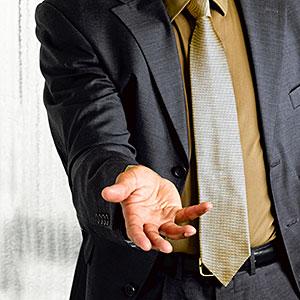 Photos with malware. This scam strikes after any type of disaster or tragedy. Thieves count on people to be hungry for news, so they infect images and videos with malware. Stick with legitimate sites, such as your local news station or newspaper, for the latest information. Be wary of links on Twitter, Facebook and other social networking sites.
Fake charitable organizations. Watch out for scammy charitable organizations that have names similar to those of reputable institutions. These sites often end in .com (instead of the typical .org for nonprofits). They're designed to fool you into thinking you're donating to a good cause, when, in reality, you're donating your money and personal and financial information to thieves.
Illegitimate websites. Double-check the legitimacy of the site you're clicking to from email, Facebook or elsewhere. When in doubt, check your local American Red Cross or the Federal Emergency Management Agency website to find local help.
Insurance scams. If you've experienced damage to any of your personal property, call your insurance company first. Don't fall for fly-by-night "professionals" who make false guarantees about a claims check, damage appraisal, inspection or water quality testing.
Identity thieves. Protect important information and documents. Whether you're in a shelter, staying with friends or crashing on your family's couch, never let these items leave your protection. They are the keys to your identity -- and you may need this information to prove who you are. Another tip: Ask the post office to hold your mail if you have to leave your home. This will keep the bad guys from finding sensitive information that may be left in your mailbox.
You should always take an active rolein protecting your credit and identity. The law allows consumers to pull one credit report per year from each of the three major credit reporting agencies -- for free -- by calling (877) 322-8228 or by visiting AnnualCreditReport.c​om.
Finally, give your bank, credit union, insurer or financial planner a call to see if it offers identity-theft management services. Some financial institutions offer this service for free, as a perk for being a member or account holder.
More from Credit.com and MSN Money:
DATA PROVIDERS
Copyright © 2014 Microsoft. All rights reserved.
Fundamental company data and historical chart data provided by Morningstar Inc. Real-time index quotes and delayed quotes supplied by Morningstar Inc. Quotes delayed by up to 15 minutes, except where indicated otherwise. Fund summary, fund performance and dividend data provided by Morningstar Inc. Analyst recommendations provided by Zacks Investment Research. StockScouter data provided by Verus Analytics. IPO data provided by Hoover's Inc. Index membership data provided by Morningstar Inc.