Tornado spawns scam warnings
Take an extra step before donating to a charity that claims to be helping tornado victims: Research them first.
When disaster strikes, as it did with the tornado this week in Oklahoma, you can be sure scams will follow -- attempting to
take advantage of the desire to give
to help those in need.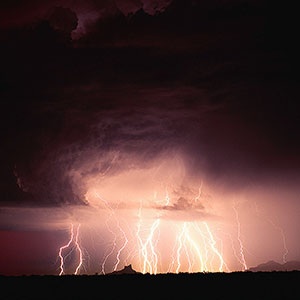 Scam warnings are flying. The
Federal Trade Commission
,
Better Business Bureau
,
Scambook.com
, and many others, including police departments, have issued cautions in the aftermath of the storm as people hear more about the devastation and seek places to donate to.
"After every natural disaster and man-made catastrophe, we see an outpouring of generosity, along with the inevitable scams and frauds," Art Taylor, president and CEO of the BBB Wise Giving Alliance said in a statement. "We urge donors to take the time to make sure their donations are going to legitimate charities that can do the most good for those in need."

The key in getting your money to the right place is determining for yourself the charity that you want to entrust it to. You can donate to long-established national charities, such as the American Red Cross, or local ones such as the Oklahoma City Tornado Recovery Fund and Community Emergency Fund or any that plan to use the money in a way you can support.

As you are deciding on a charity, have a look at reviews and information posted by the
Better Business Bureau's (BBB) Wise Giving Alliance
,
Charity Navigator
,
Charity Watch
, and
GuideStar
.
GuideStar, for one, already has posted a
collection of charities
to consider donating to, with links to detailed information about the groups.
If you come across a charity that seems appealing, check it with one or more of those groups. Many "charities" emerge in the aftermath of disaster with sound-alike names or promises to do good, but with no actual history.
What you also want to watch out for are those charities that come to you soliciting donations. And that includes those that you see on social networks, such as Facebook, where a well-crafted appeal by a scammer can get accelerated by people who keep sharing it with their friends and families, expanding its reach exponentially. Just because it was shared by someone you know doesn't mean it's legitimate.
MoneyGram, the cash transfer service, also warns about charities seeking payment by cash or wire.

"Scammers show no charity, even when it comes to cheating communities and individuals who lost so much in this storm," said Kim Garner, senior vice president of global security and investigations for MoneyGram. "There are real charities doing good work for the affected communities, but if a charity asks for a donation by money transfer, it's likely a scam."
Here are some tips from the FTC to consider if you get solicited for a donation:
Ask if a caller is a paid fundraiser, who they work for, and what percentage of your donation goes to the charity and to the fundraiser. If you don't get a clear answer — or if you don't like the answer you get — consider donating to a different organization.

Don't give out personal or financial information — including your credit card or bank account number — unless you know the charity is reputable.

Never send cash: you can't be sure the organization will receive your donation, and you won't have a record for tax purposes.
More from MSN Money:
DATA PROVIDERS
Copyright © 2014 Microsoft. All rights reserved.
Fundamental company data and historical chart data provided by Morningstar Inc. Real-time index quotes and delayed quotes supplied by Morningstar Inc. Quotes delayed by up to 15 minutes, except where indicated otherwise. Fund summary, fund performance and dividend data provided by Morningstar Inc. Analyst recommendations provided by Zacks Investment Research. StockScouter data provided by Verus Analytics. IPO data provided by Hoover's Inc. Index membership data provided by Morningstar Inc.