Push a browser button and pay less
New add-ons deliver faster price checks, but shoppers should read reviews and the company's privacy policy before signing up.
This post comes from Kelli B. Grant at partner site MarketWatch.

It's become a routine step in the online shopping ritual: running at least a cursory search for lower prices or possible discount codes before clicking "Buy." Now, your browser may be able to do more of the work for you.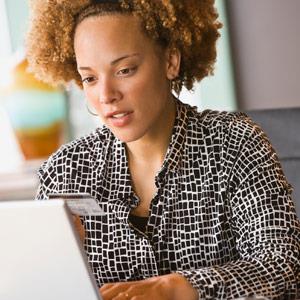 Coupon and deal sites have been introducing browser add-ons, toolbars and "bookmarklets" that make snagging a discount easier.
BeFrugal.com, for one, recently launched a browser add-on called Couponomatic that turns the coupon code box on more than 3,000 retailers' checkout pages into a drop-down menu of available codes.
New price-tracker Hukkster.com adds a "Hukk it" button to your browser's favorites bar or tab. Click while browsing to get an email or text when that item's price drops.
A bar from PriceBlink.com pops up on retail sites, showing competitors' prices and coupons. Then there's Dashlane.com, which automatically fills out all the checkout fields. And there are dozens more.
These tools may help shoppers save money, but experts say it's the time savings that's fueling the development of more such tools. "There's desire on the part of consumers to have a one-stop shopping experience," says Jack Vonder Heide, the president of Technology Briefing Centers.
Opening up a new browser tab to find a valid coupon or to compare prices takes time, and there can be miscommunications over, say, which model of Samsung TV you're trying to compare. Inputting your credit card and shipping details with a site you've never purchased from before (or that you don't want to create an account for) adds to the shopping time, he says.
It's particularly ironic, then, that incorporating such browser add-ons can put a drag on the speed with which you normally whip through the aisles of online retailers. "Each of those is a small program running," says Michael Carnell, a technology consultant in Charleston, S.C. "They do slow down the browser somewhat."
That's particularly true for users who have several add-ons that may all be running simultaneously -- pulling up coupons, for instance, or redirecting your browser to a referral link.
"All of those are trying to shape your shopping experience, and they are by necessity going to compete with each other," he says.
Keep in mind, too, that the add-ons are only as good as their sponsoring site, says Vonder Heide. Some may work only at partner retailers; others may omit coupon codes submitted by shoppers, serving up only those the retailer officially allows.
Shoppers should also take care to read reviews and the company's privacy policy before signing up for an add-on, says Paul Stephens, the director of policy and advocacy for the Privacy Rights Clearinghouse. If the add-on's purpose is to always be on the lookout for coupons or price comparisons at the site you're visiting, it stands to reason that some may be tracking you and gathering data even when you're checking email or reviewing a bank balance.
There's a risk the company is monetizing data about how you spend your time online -- or worse, if the company itself isn't reputable. "Potentially, there could be malware or some other type of unwanted program built into the toolbar that's capturing account and password information," Stephens says.
Erica Finnegan, a co-founder of Hukkster, says the company keep users' information private, and pays attention to users' Web actions when they click the "Hukk it" button to initiate price alerts. "The only information we take from you is what you tell us," she says.
BeFrugal.com's Couponomatic monitors activity only after a user has activated cash back or a coupon, in order to award those deals and track offer accuracy, says site founder Jon Lal.
More on MarketWatch and MSN Money:
DATA PROVIDERS
Copyright © 2014 Microsoft. All rights reserved.
Fundamental company data and historical chart data provided by Morningstar Inc. Real-time index quotes and delayed quotes supplied by Morningstar Inc. Quotes delayed by up to 15 minutes, except where indicated otherwise. Fund summary, fund performance and dividend data provided by Morningstar Inc. Analyst recommendations provided by Zacks Investment Research. StockScouter data provided by Verus Analytics. IPO data provided by Hoover's Inc. Index membership data provided by Morningstar Inc.