When to find Valentine's Day deals
By February, it's often too late to snag the best prices on the most popular gifts for your special someone.
This post comes from Lindsay Sakraida at Dealnews.

We understand the exhaustion that the continuous holiday cycle can sometimes instill, and consumers who are still reeling from Christmas may roll their eyes at the notion of shopping for Valentine's Day already. But if you're a savvy shopper who wants to score a deal on a V-Day gift, you'd do well to start looking now.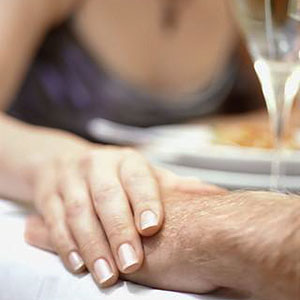 With just three weeks to go, you'll find Valentine's Day-appropriate items buried among the strong winter sales we've been seeing throughout January. In some cases, these sales will continue into February, although with a reduced selection. According to our notes from years past, though, some discounts are likel to end abruptly next week.
If you're looking to buy something for your sweetheart, read on to find out what kind of discounts you can expect in the coming weeks.
Jewelry: Avoid price increases by finding a coupon or credit
In the past, we've actually noticed an uptick in jewelry prices in the first two weeks of February. You can try to counteract higher price tags by looking for coupons from sites like Netaya, ICE.com, Limoges Jewelry, or even Sears. Start looking now for coupons that can take an extra 15% to 30% off, as most of those promotions came during the last week of January last year.
Currently, Limoges takes 20% off sitewide via coupon code "MYCART," while Ross-Simons takes 30% off via "BIGSALE." (The discount might automatically apply without the code.) Also keep an eye out for daily deal credits for sites like Blue Nile and ICE.com that will knock $50 or more off your total purchase.
Lingerie: Grab end-of-January sales if you can
If you're going the "sexy underthings" route, consider shopping soon, or skip the lingerie-specific stores and head to the intimates section of your local department store.
Last year, Frederick's of Hollywood ceased its heavy clearance discounts at the end of January. So far this month, the store has already ended its extra 50% off promotion, but there's still time for another such discount this week. Meanwhile, Victoria's Secret offered no special discounts on items other than clothes around this time last year, although we saw a coupon that took $15 off orders of $100 or more. Naturally, both retailers will still have items in clearance, which may offer worthwhile and inexpensive additions to your lover's wardrobe.
Ultimately, though, you might have better luck looking for a department store coupon, digital or printable, that can be applied storewide and will thus discount an intimates purchase. For example, last year Macy's offered a coupon that took 15% off and could apply to bras and underwear, so long as they weren't marked as clearance.
Chocolates: Don't expect discounts on high-end sweets
As during any holiday period, themed confections and chocolates will see their best prices starting the day after the celebration in question. For this reason, we didn't see any discounts from Godiva in early February in 2012, save for Christmas chocolates that were still lingering in the clearance section. On the other hand, Ghiradelli at least offered a 20% off coupon in the first week of the month. Both brands typically discount Valentine's Day chocolates by up to 50% after the holiday.
Fragrances: Moderately better discounts
Fragrances are slightly less popular gifts for Valentine's Day, perhaps because the choice of a scent can be so personal. As such, you might not encounter quite such strict pricing as you would in the categories above.
For example, last year, Perfumania offered a 20% off coupon, which could stack with the site's already discounted prices. (The scents you actually want might not be those that get the biggest savings, of course, but 20% off isn't too shabby.) Meanwhile, Walgreens offered a buy one get one 50% off sale last year, which surprisingly included some high-end offerings like Burberry Brit.
Apparel: An opportunity for significant savings
In 2010, the National Retail Federation found that more people were opting for more practical Valentine's Day gifts, like winter clothing. According to National Geographic, the organization theorized that because of the economic climate that year, people were less likely to spend the money on these basic purchases for themselves because of a tight budget, thus making them a special gift for the romantic holiday.
If your significant other has been leaning toward frugality, you're in luck because winter apparel is probably the best opportunity to get a significant deal on a Valentine's Day gift. Current-season clothing and accessories will see markdowns of up to 80% off, often with a stacking coupon or free shipping promotion. Look for something that transcends the basics, like a cashmere scarf or sweater, or leather gloves.
While there's no guarantee that shopping early will yield a better price on the specific item you decide to give your valentine, our archives show that you're more likely to find a promotion that will apply to a slew of potential gift options during the final days of January. Either way, waiting until the last minute is a recipe for paying way too much as you scramble to get something for your sweetie. And that's never a good strategy.
More from Dealnews and MSN Money:
DATA PROVIDERS
Copyright © 2014 Microsoft. All rights reserved.
Fundamental company data and historical chart data provided by Morningstar Inc. Real-time index quotes and delayed quotes supplied by Morningstar Inc. Quotes delayed by up to 15 minutes, except where indicated otherwise. Fund summary, fund performance and dividend data provided by Morningstar Inc. Analyst recommendations provided by Zacks Investment Research. StockScouter data provided by Verus Analytics. IPO data provided by Hoover's Inc. Index membership data provided by Morningstar Inc.