Cancer hits millennial finances hardest
A new study indicates that patients between the ages of 20 and 34 are more than twice as likely to go bankrupt.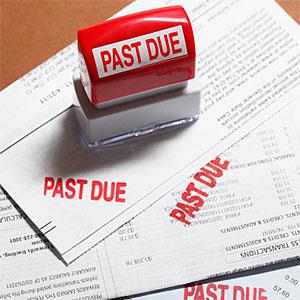 An estimated 1.66 million people will be diagnosed with cancer in 2013, according to the National Cancer Institute. Just 2.6% will be between the ages of 20 and 34.

That group will take a huge financial hit, however. A study from the Fred Hutchinson Cancer Research Center in Seattle indicates that millennials are more than twice as likely to declare bankruptcy after a cancer diagnosis.

The actual figure is 2.65 times as likely, and the reasons are pretty obvious.

Millennials often have considerable debt (student loans, mortgages), fewer assets, more young children and less supplemental income from other members of their households (e.g., a partner or spouse who's home with those young children). This age group hasn't been working as long, and could have been underemployed or unemployed for months or years. Millennials may not have good health insurance, or any insurance at all.

The study found that about 0.52% of patients filed for bankruptcy within one year of diagnosis, versus 0.16% in the comparison group. Within five years, the rate rose to 1.7% versus 0.7%.

In all, about six of every 1,000 patients went bankrupt -- which may be "just the tip of the iceberg," according to CBS News.

The CBS report notes that rates could be higher because some cancer patients "were too broke to pay a lawyer's filing" and thus not counted in the study.

(Too poor to go bankrupt? Only in America.)

An 'insurmountable barrier'?
The insolvency rate isn't too surprising given 20 years' worth of financial crises and rising healthcare costs, according to Nsikan Akpan of Medical Daily. 
"Add crippling levels of college debt . . . and the nation has a situation where cancer becomes an insurmountable barrier for 20- or 30-somethings that are trying to establish an economic foundation," Akpan notes.

Young adults can now remain on their parents' health insurance plans until age 26. But suppose you're diagnosed with cancer at age 27?

Until recently you could sign up for the Pre-existing Condition Insurance Plan, a program created by the Affordable Care Act (known colloquially as "Obamacare"). Due to a lack of congressional funding, however, the PCIP is no longer accepting applications.

But open enrollment for the Health Insurance Marketplace begins Oct. 1 and coverage will begin Jan. 1, 2014. To learn more, visit Healthcare.gov's page on the subject.
Two other benefits that millennials (and everyone else) can expect from Obamacare:

Guaranteed coverage. This is true even if you have a pre-existing condition, notes MSN Money columnist Liz Weston. "Insurers will still be able to base premiums on your age, but they won't be allowed to charge older folks more than three times what they charge younger ones."
Cost limits. The Affordable Care Act caps insurance prices for low- to moderate-income workers. For example, a couple making about $62,000 a year would pay no more than 9.5% of income (about $500 per month) for coverage. A couple getting by on $31,000 per year would pay no more than 6.3% of income ($163 per month).

That probably might sound like a lot of money to a 20-something who's just getting started in the working world, especially if the job you're in isn't the job you studied for and if you're paying off student loans to boot. But even though such coverage might not necessarily be cheap, it "compares favorably with the current cost of employer-sponsored health insurance," Weston says.
The other thing to keep in mind is that most 20-to-34-year-olds
won't
get cancer. Worrying that you'll be one of the 2.6% diagnosed won't do much except increase your risk of stress-related ailments -- and those can be expensive, too. An annual checkup and healthy life habits are your best defenses against cancer, or anything else.


More on MSN Money:
DATA PROVIDERS
Copyright © 2014 Microsoft. All rights reserved.
Fundamental company data and historical chart data provided by Morningstar Inc. Real-time index quotes and delayed quotes supplied by Morningstar Inc. Quotes delayed by up to 15 minutes, except where indicated otherwise. Fund summary, fund performance and dividend data provided by Morningstar Inc. Analyst recommendations provided by Zacks Investment Research. StockScouter data provided by Verus Analytics. IPO data provided by Hoover's Inc. Index membership data provided by Morningstar Inc.