How to dodge travel nightmares
What happens when a trip goes terribly wrong? Take these steps before you travel.
An Arizona mom heads to Mexico for a funeral and
ends up in prison
as an accused drug smuggler. A travel nightmare? To be sure.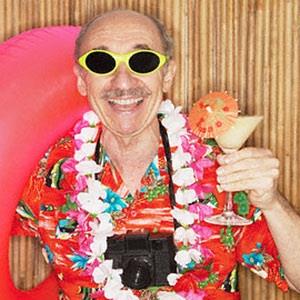 In fact, there's a whole lot that can go wrong when you're traveling. And when you've got a lot of time and money invested in the journey, you might want to think in advance about what could go wrong and consider whether you want to hedge against the worst case scenario.
It would have been hard to see Yanira Maldonado's situation coming. And trip insurance would be of little consolation or help if, as her family contends, you get arrested for no reason and are jailed for refusing to pay a bribe to a judge.
So, what's an American traveler to do when they're traveling abroad and end up, well, locked up?
Given that the laws in every country are different, the one place you should turn is the U.S. State Department. They're not going to bail you out, but at least you'll have a link to the U.S. who can help you get in touch with loved ones, find local legal help and try to make sure you're treated humanely. It's something.
"While in a foreign country, a U.S. citizen is subject to that country's laws and regulations which sometimes differ significantly from those in the United States and may not afford the protections available to the individual under U.S. law," the State Department says.
That's scary enough to make you reconsider your planned trip to Turkey or China in favor of going to, say, Yellowstone National Park.
If being locked up in a foreign prison isn't scary enough -- there is an entire
TV show with that premise
-- what about ending up in a foreign hospital (where no one speaks English) when you're seriously ill? Or, less scary, missing the flight you needed to get on to catch your exotic Mediterranean cruise?
For one thing, before you travel abroad, it's good practice to check what's actually going to work overseas. With your health insurance be of any assistance? You should be able to get a quick answer to that and make your trip with an idea of what assistance your insurer might be.
Consider the circumstances of a Pennsylvania man who fractured his skull on a company retreat in Mexico. It ended up
costing $72,000
for his brief hospitalization there and the air ambulance ride home. There are actually companies, such as
International SOS
, that help people in these situations and you can pay them for coverage if the idea of being sick or injured overseas is a big worry.
A simple first step to take no matter where you're headed and what your fear level is the
State Department's Smart Traveler Program
, which provides travelers with information about what issues exist where they're headed and gives the government a way to reach you if need be.
Another option is
trip insurance
, which can help you if you miss a connection, lose luggage and have other travel-related calamities -- short of being jailed -- occur. The key with trip insurance is be sure what exactly you're getting when you sign up. There are loads of different variations and a big difference among the various policies.
Getting a so-called cancel for any reason policy gives you a lot of protection but will cost considerably more than a lot of policies. Look at the terms of policy carefully and see what would be covered if your trip was interrupted -- and which circumstances are covered and which aren't.
Most travelers manage to skip the worst case scenarios. But some do end up in jail or in scary hospitals. So, it's not a bad idea to take stock of your options
before
you head out of the country.
More from MSN Money:
DATA PROVIDERS
Copyright © 2014 Microsoft. All rights reserved.
Fundamental company data and historical chart data provided by Morningstar Inc. Real-time index quotes and delayed quotes supplied by Morningstar Inc. Quotes delayed by up to 15 minutes, except where indicated otherwise. Fund summary, fund performance and dividend data provided by Morningstar Inc. Analyst recommendations provided by Zacks Investment Research. StockScouter data provided by Verus Analytics. IPO data provided by Hoover's Inc. Index membership data provided by Morningstar Inc.