Are mobile coupons worth it?
While mobile coupon-clipping requires just a few taps instead of scissors, staying organized is actually tougher than with an old-fashioned coupon file.
This post comes from Kelli G. Grant at partner site MarketWatch.

Forgetting your coupons at home isn't quite the inconvenience it once was -- provided you have your phone with you. A growing number of retailers, manufacturers and other businesses are delivering coupons and sales to shoppers' mobile phones.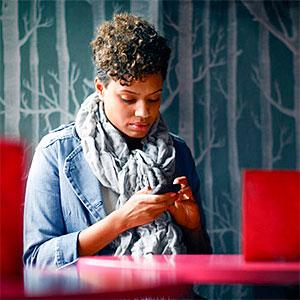 "You're missing out if you're not looking for those deals," says Jill Cataldo, the founder of the Super Couponing workshops. Target, Walgreens and Sephora all have signed on to offer deals through Apple's new Passbook, an iPhone and iPad feature that helps keep track of things like loyalty cards and coupons (as well as airline and event tickets).
In the year since its launch, Google Wallet, the search giant's mobile-payment feature, has built up a similar roster of offer partners, including Macy's, American Eagle Outfitters and Jamba Juice. Plenty of businesses have partnered with smaller deal apps, or have branched out on their own. Last month, Best Buy began making special offers to shoppers via price-comparison app RedLaser, while MGM Resorts International launched a loyalty program that texts deals to guests' phones.
Retailers' embrace of mobile deals is part sales grab, part self-preservation, according to Alison Paul, a retail-sector leader for consulting firm Deloitte. "Everybody is walking around stores, using their smartphones," she says. Stores hope coupons will entice consumers who are using their phones to find the best price to stay and shop instead of going home to order online.
Experts also expect mobile to play a growing role in retail sales. Last year, 10% of all mobile phone owners -- and 20% of smartphone owners -- redeemed mobile coupons; by 2013, those figures are expected to jump to 16.5% and 30%, according to Microsoft. (Microsoft is the publisher of MSN Money.) Deloitte anticipates that shoppers' smartphone activity, including research, coupon use and purchases, could account for 5.1%, or $36 billion, in holiday sales this year.
Yet shoppers may find that while mobile coupon-clipping requires just a few taps instead of scissors, staying organized electronically is actually tougher than with a single old-fashioned coupon file. Companies have approached the mobile sector in a variety of ways, which requires juggling multiple systems and redemption methods, says Brad Spirrison, the managing editor for app review site Appolicious. Many -- including United Airlines, Meijer, The North Face and Best Buy -- are using a combination of apps and location-awareness technology.
In those cases, virtually checking in through the store's app or a broader one like Foursquare or RedLaser can trigger deals. If you set your phone to allow apps to monitor your location and push alerts to your phone, just walking near a store could be enough to get you a deal, Spirrison adds.
These apps can sometimes be a little clunky, though. Consumers on a slower Wi-Fi or cellular-data connection may find that it takes a long time to go through the motions of opening the app, looking for deals and then pulling up a screen for redemption. "The last thing you want to do when you're paying for something is to wait," Spirrison says.
Cataldo also cautions shoppers to make sure that their coupons actually have been redeemed. Some technologies tie multiple coupons to your account, with eligible coupons being activated with one scan of your phone, but sometimes there's a glitch and the discounts won't come off the final bill, she says.
On the lower-tech side, MGM Resorts and shoe retailer DSW send deals via text message. MGM bases its offers on spending with a linked Visa card: Guests who buy show tickets might be  texted an offer for a preshow restaurant special, a spokeswoman says. DSW offers exclusives to its Facebook and Twitter followers, who text the retailer to get a return message with the latest special.
In addition, many retailers allow shoppers to pull up emailed and online coupons on their phone's Internet browser for redemption at checkout, Cataldo says.
Shoppers' best strategy is to diversify, Paul says. Compare prices and track down coupons while at home, and sign up for multiple apps to better spot check-in stores. Businesses often participate in multiple programs, resulting in deals varying with the app you use.
Target, for example, not only offers storable deals through Apple's Passbook, but it also partnered this spring with shopping app Shopkick, which awards loyalty points and coupons just for walking in stores. Current Passbook coupons include $1 off a box of Post cereal, while Shopkick has an entirely different set; among them is a buy-one-get-one-free​ offer for Starbucks beverages at its in-store cafes.
More from MarketWatch and MSN Money:
DATA PROVIDERS
Copyright © 2014 Microsoft. All rights reserved.
Fundamental company data and historical chart data provided by Morningstar Inc. Real-time index quotes and delayed quotes supplied by Morningstar Inc. Quotes delayed by up to 15 minutes, except where indicated otherwise. Fund summary, fund performance and dividend data provided by Morningstar Inc. Analyst recommendations provided by Zacks Investment Research. StockScouter data provided by Verus Analytics. IPO data provided by Hoover's Inc. Index membership data provided by Morningstar Inc.