Best credit cards for 2013 grads
Got your diploma? Now give yourself some credit -- with these best credit card picks for new grads.
This post is by Odysseas Papadimitriou of partner site CardHub.com

While 2013 college and high school graduates probably thought they'd seen the end of homework (at least for three months, if not forever), there is one task they must address if they want to enter the real world with a running start: credit building.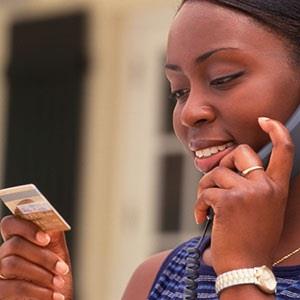 The difference between good and bad credit can be hundreds of thousands of dollars and a great deal of stress, as your credit standing impacts the loan and credit card terms you'll get, whether or not you'll be able to rent an apartment or lease a car, the insurance premiums you'll have to pay, and the jobs for which you're qualified. 
No one wants to enter the already-tough job market behind the eight ball or pay more than necessary for essentials when future income is anything but assured.
Luckily, credit building is a pretty simple homework assignment. All you really must do is open a credit card account and keep it in good standing. Whether you lock it in a drawer unused or pay for your purchases by the due date, the information that automatically gets sent to the major credit bureaus (i.e. Experian, Equifax, and TransUnion) each month will be positive, thereby helping your credit improve over time. You can expedite things by maximizing your credit lines and minimizing credit utilization, but the basic premise is the same regardless.
You'll obviously need to find the right card. CardHub recently announced
its list of the Best Credit Cards for Graduates in 2013
after evaluating more than 1,000 credit card offers, after you can check out the selections below for some guidance. 
Rewards:
Journey Student Rewards from Capital One -- 1% cash back across all purchases; 25% rewards bonus when you submit a payment on time; no annual fee.

BankAmericard Cash Rewards for Students -- $100 rewards bonus for spending at least $500 during the first 90 days; 3% cash back on gas and 2% on groceries (up to a $1,500 quarterly spending limit in those two expense categories; 1% cash back on everything else; 10% rewards bonus when cash back is redeemed into a Bank of America bank account; no annual fee.

Discover Open Road Card for Students –- This card didn't make the cut because of its base earning rate (0.25% cash back across purchases up to $3,000 in annual spending; 1% thereafter), but rather because the 2% cash back it provides on your first $250 spent at gas stations and restaurants each month makes it a great way to supplement the rewards you earn with one of the aforementioned offers.  It does not charge an annual fee.

0% intro rates:
BankAmericard for Students -– 0% on both new purchases and balance transfers for the first 15 months; 3% balance transfer fee; 10.99% - 20.99% regular APR; no annual fee.
Easier approval:
Capital One Cash Rewards for Newcomers -– All of the aforementioned cards are targeted to students, so if you don't have an active university e-mail address you may want to consider this offer.  It provides 2% cash back on travel, 1% cash back on everything else, and does not charge an annual fee.
Harley-Davidson Secured Credit Card -– If you can't garner approval for any of the cards already mentioned, this is a great option despite the branding.  It's one of the only secured cards that doesn't charge an annual fee, and it offers a $10 Harley-Davidson gift certificate after your first purchase as well as 1 point/$1 on all purchases.  This card requires a $300 minimum refundable security deposit.


Choosing a card: The rules of thumb
1. Minimize fixed costs. You don't want to choose a card with an annual fee because your top priority at this stage in life is low-cost credit building and you can probably find a free card that has comparable terms, anyway.

2. Apply for a student credit card if you have access to a university e-mail account. Banks tend to offer students better terms than their credit standing would normally merit due to their youth and above-average earning potential.

3. Place a security deposit for a secured credit card if you can't get approved for an unsecured card.  There's no difference in the way secured and
unsecured
("normal") credit cards report to the major credit bureaus, but the former are usually both easier to get and less costly for folks who have bad or little credit history.

4. If you plan to pay your bills in full every month, choose a card offering rewards that complement your spending habits. The card's interest rate is immaterial since you won't be revolving a balance.

5. If you wish to lower the cost of existing debt or finance an upcoming big-ticket purchase, choose the card offering the longest 0% introductory term. As long as you reference a credit card calculator and develop a strategic debt payoff plan, the money you'll save on interest will likely outweigh the rewards you'd earn with a different card.


More from CardHub
DATA PROVIDERS
Copyright © 2014 Microsoft. All rights reserved.
Fundamental company data and historical chart data provided by Morningstar Inc. Real-time index quotes and delayed quotes supplied by Morningstar Inc. Quotes delayed by up to 15 minutes, except where indicated otherwise. Fund summary, fund performance and dividend data provided by Morningstar Inc. Analyst recommendations provided by Zacks Investment Research. StockScouter data provided by Verus Analytics. IPO data provided by Hoover's Inc. Index membership data provided by Morningstar Inc.