Free summer fun for kids
Concerts, bowling, filmmaking camp, small-plane rides -- these and other activities will get your kids out of the house without breaking the bank.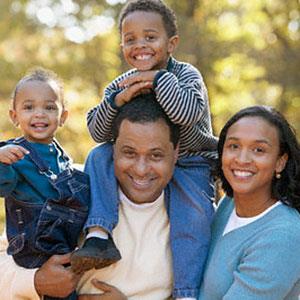 When school lets out for the summer, at-home parents and in-home caregivers suddenly have entire days with children instead of a few hours in the afternoon. What's to keep your young ones from slumping in front of video game systems, computer terminals or TV screens until September?
Kid-centric activities, that's what -- and these fun and/or enriching diversions need not break the bank. In fact, they may even be free.
A certain amount of unstructured play time is a great boon for the imagination. But two and a half months is a long time to go without at least some planned activities.
How about bowling, movies, concerts, museums or a filmmaking class, all without paying a dime?   
The following activities aren't one-size-fits-all. Maybe there isn't a Muvico theater or a Pottery Barn Kids in your area. But the list is a good start.
Parents and caregivers should also search online for regional options, such as a reading club through your local library, summer day or sports camps through the parks department, or a science program at a regional nature center.


Enriching mind and spirit
Imagination's Destination: 
Barnes & Noble sponsors this summer reading club, which awards a free book to children who read any eight titles and record them in a journal (download the journal as a .pdf at the above link).


Summer Reading Challenge: 
Pottery Barn Kids gives prizes to children who read all the books on the list. These can be read during the the "Story Time Club" every Tuesday; a child who attends five such programs will receive a small gift.
iMovie camp: Kids ages 8 to 12 can learn to make short films during a three-day program, then screen their projects at their own student film festival. The program takes place at Apple retail stores; to be notified as to when registration begins, sign up at the link above.
Museums on Us: Get into 150 museums on the first Saturday of every month if you have a Bank of America or Merrill Lynch credit or debit card, or a card bearing the B of A logo. The list of attractions (in 31 states) is incredibly varied and includes children's museums, zoos, aquariums, the Country Music Hall of Fame and the National Cowboy & Western Heritage Museum.

Target Arts, Culture + Design: The department-store chain sponsors a wide variety of programs in different U.S. cities, such as free admission to museums and cultural centers, "Shakespeare in the Parks" in Los Angeles, and dance and symphony performances in San Francisco. Many events are free.

Apple youth workshops: Topics vary but all are designed to improve Mac skills among children ages 6 to 13. Check your local Apple store for class topics.

DIY and more
Build-it workshops: Children use real tools to put together simple projects at Lowe's "Build and Grow" workshops andHome Depot's Kids Workshops. These Saturday sessions include free safety goggles and aprons.

Lakeshore Learning Center: The "Free Crafts for Kids" program takes place between 11 a.m. and 3 p.m. every Saturday. Lakeshore is an educational supply shop that operates in 25 states.

Lego fun: The "Monthly Model Mini-Build" lets kids ages 6 to 14 create and take home a small item for free. For details, call your local store.

Bowling: Each child gets two free games per day at participating bowling centers. You can go every single day, if you like. Register in advance.

Free plane rides: Experienced volunteer pilots from the Young Eagles program will take small fry aloft for 15- to 20-minute rides. Check the link for programs in your state.

Free family films
Cinemaworld: Movies run daily at 10 a.m. The seven-week schedule starts June 7. Note: Kids get in free, but adults must either pay $2 or donate a non-perishable pet food item.

Great Escape Theatres: Depending on the theater, screenings take place at 9:30 a.m. on Tuesday and Wednesday and sometimes Thursday, beginning the first week of June.

Marquee Cinemas: Free movies will be available at 18 theaters in nine states. Details vary according to theater.

Muvico Theaters: Films screen at 10 a.m. Tuesday through Thursday from June 11 to Aug. 15.

Showcase Cinemas: The "Bookworm Wednesdays" program gives free admission at 10 a.m. every Wednesday from July 10 to Aug. 7 to kids who bring in simple book reports done on a downloadable form. An accompanying adult and any children under age 6 get in free, too.

Readers: Know of any other free summer activities for kids?

More on MSN Money:

DATA PROVIDERS
Copyright © 2014 Microsoft. All rights reserved.
Fundamental company data and historical chart data provided by Morningstar Inc. Real-time index quotes and delayed quotes supplied by Morningstar Inc. Quotes delayed by up to 15 minutes, except where indicated otherwise. Fund summary, fund performance and dividend data provided by Morningstar Inc. Analyst recommendations provided by Zacks Investment Research. StockScouter data provided by Verus Analytics. IPO data provided by Hoover's Inc. Index membership data provided by Morningstar Inc.