Web marketing claims go to feds
Boasts of being able to earn hundreds of thousands of dollars by creating a network of 'mini sites' has a marketer in hot water.
This post comes from MSN Money contributor Mitch Lipka.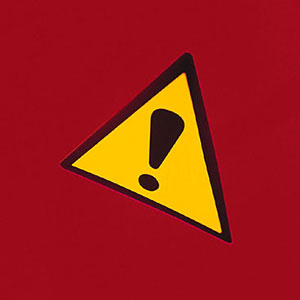 A Web marketing company that claims those who follow its system of creating massive networks of "mini sites" have made up to $250,000 in a month is in hot water with an advertising watchdog, which has referred its case to federal authorities.

The Electronic Retailing Self-Regulation Program, run by the advertising industry and overseen by the Council of Better Business Bureaus, launched an investigation into the claims and asked the Info Marketing Group -- which sells the Mini Site Formula Affiliate Marketing Program -- to respond to its concerns. After failing to get a response, the ERSP turned over the case to the Federal Trade Commission.

In addition, the Better Business Bureau gave the company an "F" rating and issued an alert over the concerns about how the program is being marketed, although the BBB has no complaints listed.
Here are some of the claims that concerned advertising watchdogs:
"I've made as much as … $253,741.99 In A Single Month"
"I reveal the secret between making a few bucks a month and making $253,741.99 In A Single Month!"
"… start making money right from day one."
"Money Will Never Be A Concern Again"

"Made over $400,000 using the formula…he just built this cabin."
"Makes Thousands of Dollars Building Mini Websites"
The program sells for $97, with an alternative for prospective investors to spend $1,997 for the "instant profit option."
Joel Peterson, who hawks the marketing program, claims he averages $75,000 to $125,000 a month using his strategy of having an "army of money-making websites."
"Failure was simply not an option," Peterson writes in his marketing material. "So I started researching different ways to make money on the Internet. I tried a few different methods but each one failed miserably.

"Finally, I got fed up. I couldn't afford to fail and I couldn't afford to wait. I need to find a way to make money online . . . and make it fast. That night I sat down with a yellow legal pad and I mapped out what I now call . . . 'The Mini-Site Formula.'"
For the $97, you get video tutorials showing how to follow his system, along with some website templates and an instruction book. For the extra $1,900, you get one of "one of my very own established, up-and-running, profitable mini-sites."

The FTC offers the following tips for anyone considering investing in an Internet business opportunity:
Consider the promotion carefully. If it claims buyers can earn a certain income, the promoter also must give the number and percentage of previous purchasers who earned that much. If the promotion makes an earnings claim -- but the additional information isn't there -- the seller of the business opportunity may be violating the law.
Study any disclosure documents. Under the Business Opportunity Rule, which is enforced by the FTC, many

business-opportunity​

promoters are required to provide a document to potential purchasers that includes information about cancellation and refund policies, whether the seller has faced any lawsuits from purchasers or other legal actions alleging fraud, and contact information for references who have bought the opportunity.
Interview previous buyers in person. This helps reduce the chance of being misled by phony references.
Do a few internet searches by entering the company name, or the name of the company's CEO or president, and words like "complaints" or "scam." Contact the state attorney general's office, local consumer protection agency and Better Business Bureau, both where the business opportunity promoter is based and where you live, to see if any complaints are on file. While a complaint record may indicate questionable business practices, a lack of complaints doesn't necessarily mean the company -- or the opportunity -- is legitimate. Unscrupulous dealers often change names and locations to hide a history of complaints.
Consult an attorney, accountant, or other business adviser before you put any money down or sign any papers. Entering into a business opportunity can be costly, so it's best to have an expert check out the contract first.

More from MSN Money:
DATA PROVIDERS
Copyright © 2014 Microsoft. All rights reserved.
Fundamental company data and historical chart data provided by Morningstar Inc. Real-time index quotes and delayed quotes supplied by Morningstar Inc. Quotes delayed by up to 15 minutes, except where indicated otherwise. Fund summary, fund performance and dividend data provided by Morningstar Inc. Analyst recommendations provided by Zacks Investment Research. StockScouter data provided by Verus Analytics. IPO data provided by Hoover's Inc. Index membership data provided by Morningstar Inc.