IPhone 5 vs. 4S: What's the better buy?
The new iPhone 5 was the star of Apple's announcement this week, but the now-outdated 4S may still be the better deal.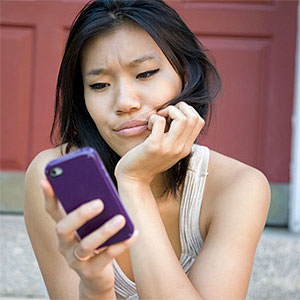 This post comes from Kelli B. Grant at partner site MarketWatch.

Apple's iPhone 5, available for pre-order on Sept. 14 and on sale Sept. 21, has a starting price of $199 for a 16-gigabyte model and a two-year contract via AT&T, Sprint or Verizon.
As part of the launch, Apple dropped the price of the older iPhone 4S to $99 for a 16-GB model and a new two-year contract with a carrier. (Retailers such as Best Buy, Target and RadioShack slashed as much as $75 off the then-$199 starting price on the 4S in August, and Sprint knocked it down to $50 online after a $100 mail-in rebate.) The iPhone 4 will be free with a two-year contract.
Experts say that at the new lower price points, the 4S is a pretty good deal. "It's still a very, very good phone," says Eddie Hold, a vice president for market research firm NPD Group.
Apple's forthcoming operating system, iOS 6, will also be available to 4S owners as a free upgrade -- and should help them keep up with many of the new features, including the updated iTunes, the new Passbook service for storing loyalty cards and ticket bar codes, the enhanced Safari browser and the smarter Siri. (Post continues below.)
"It's really based on the size of your pocketbook and how enamored you are of having the latest model," says Kirk Parsons, the senior director of wireless services for J.D. Power and Associates.
Make no mistake: The iPhone 5 is a substantial upgrade, and there are a fair number of features that 4S buyers would be missing out on. The 5 boasts more processing power, supports speedier 4G LTE data networks, has longer battery life and comes with a better camera that shoots 1080p video with the rear-facing camera and 720p video on the front-facing camera. With competitors rolling out bigger phones, the larger screen alone -- 4 inches instead of the 3.5 inches on older models -- makes the new iPhone a "must-have product," says Hold.
Consumers will need to weigh their budgets against the advancements, says Schwark Satyavolu, a co-founder of plan-comparison site BillShrink.com.
Upgrading can also come at a price, including upgrade fees of roughly $30 and the elimination of old unlimited-data plans. Plus, as The Wall Street Journal recently reported, consumers using a 4G LTE connection tend to consume more data -- 1.2 GB per month, versus 500 MB for those on slower connections.
"Not everybody needs all of those different small bumps up to iPhone 5," Satyavolu says. "It comes down to personal choice."
More on MarketWatch and MSN Money:
DATA PROVIDERS
Copyright © 2014 Microsoft. All rights reserved.
Fundamental company data and historical chart data provided by Morningstar Inc. Real-time index quotes and delayed quotes supplied by Morningstar Inc. Quotes delayed by up to 15 minutes, except where indicated otherwise. Fund summary, fund performance and dividend data provided by Morningstar Inc. Analyst recommendations provided by Zacks Investment Research. StockScouter data provided by Verus Analytics. IPO data provided by Hoover's Inc. Index membership data provided by Morningstar Inc.
LATEST BLOG POSTS
What does your credit report say about you?
A WisePiggy.com poll found that many Americans, especially older ones, do little or nothing to protect their credit scores and reports. See why you should check your credit history.