Are energy drinks worth the cost?
As consumption soars, concerns grow about whether these beverages are safe and whether they're worth the price.
This post comes from Jeffrey Trull at partner site Money Talks News.

Energy drinks have come under fire for containing possibly dangerous levels of caffeine. The Food and Drug Administration has reports of five deaths since 2009 that may be linked to popular drink Monster Energy, says The New York Times. A Substance Abuse and Mental Health Services Administration study said more than 13,000 people visited emergency rooms in 2009 because of symptoms linked to energy drinks. And a Consumer Reports test revealed that some energy drinks contain more than twice the caffeine of a typical 8-ounce cup of coffee.
Popular brands like Red Bull, 5-Hour Energy and Monster Energy are marketing their beverages to those looking for a quick burst of energy -- often at a price tag of $2 or more a pop. But what should consumers know about the $8.1 billion energy drink market?  
More on safety concerns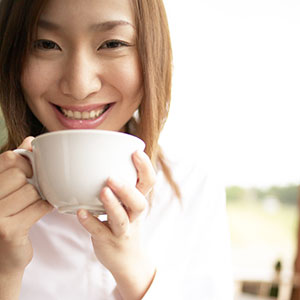 The Consumer Reports test turned up the following results: Energy drinks' caffeine levels ranged from 6 milligrams to 242 milligrams per serving -- with some drinks containing more than one serving. 5-Hour Energy Extra Strength contained the highest level, and 5-Hour Energy Decaf ranked lowest. (See the complete Consumer Reports chart here.)
"By comparison, an 8-ounce cup of coffee has about 100 milligrams; a 16-ounce Starbucks Grande, 330 milligrams," says Consumer Reports.
Caffeine consumption cause adverse physical and mind-altering reactions. Symptoms can include restlessness, tremors, palpitations, nervousness and life-threatening changes in heart rhythm . People who have heart disease or high blood pressure are particularly at risk.
Many energy drinks -- 11 out of 27 in the Consumer Reports study -- don't list caffeine levels. Of the 16 drinks that did, five drinks -- Arizona Energy, Clif Shot Turbo Energy Gel, Nestlé Jamba, Sambazon Organic Amazon Energy and Venom Energy -- had more than 20% above the labeled amount on average in the samples that were tested.
Extra ingredients with few energy benefits
If you're expecting the additional ingredients in energy drinks -- like vitamins, minerals and other supplements -- to take your energy up a notch, you may be disappointed.
B vitamins are included in energy drinks' cocktail of ingredients. With 5-Hour Energy, you'll take in an astounding 8,333% of the recommended daily allowance of vitamin B-12 and 2,000% of vitamin B-6. The 8.3-ounce Red Bull contains 73% of your suggested daily dose of vitamin B-12 and 104% of B-6.
While these doses of B vitamins could potentially be good for your health -- and even that's a questionable claim -- they'll likely do nothing for your energy level. The Los Angeles Times reports that there's no research or scientific evidence to support claims that all these B vitamins will boost your energy, and you likely get enough of these vitamins from other sources anyway.
Other ingredients don't fare much better, according to experts. WebMD points out that ingredients like taurine, ginseng and guarana likely won't give you extra energy either.
Find cheaper and healthier alternatives
Energy drinks aren't cheap. Popular brands, including Red Bull, 5-Hour Energy and Monster Energy, cost $2 to $4 for a single can at the convenience store. Compared with other caffeinated options, like soda or coffee, you're likely paying more for energy drinks. A can of soda often sells for a dollar or less, and a cup of coffee might cost 25 cents or less to brew at home.
Dr. Tod Cooperman, the president of ConsumerLab.com, says, "The caffeine may give you a good pickup, but it's not going to give you energy."
Cooperman says to start with more sleep. Mayo Clinic recommends seven to nine hours a night for adults, so don't skimp and rely on stimulants like caffeine instead. Squeezing in a quick 10- to 30-minute nap in the afternoon might provide revitalization to power you through the rest of the workday.
Don't forget to look to foods that provide a natural source of energy in the form of calories. EcoSalon has several food options to stave off fatigue that also make great meals and snacks throughout the day. They include nuts, apples, blueberries and bananas.
If you're still looking to keep some caffeine in the mix, look for cheaper alternatives to energy drinks. Tea and soda also have some caffeine and are typically less expensive than energy drinks.
Can't get enough? Make your own energy drink
If you can't kick energy drinks altogether, you can make your own cheaply at home -- and by knowing exactly which ingredients are thrown into the mix, you can be sure that your drink is safe.
These energy drink recipes have just a few common ingredients: water, juice, and salt. You'll get the benefits of sodium and potassium, which help retain fluids and increase hydration, and you'll avoid paying for energy drinks with extra ingredients you just don't need.
More from Money Talks News and MSN Money:
DATA PROVIDERS
Copyright © 2014 Microsoft. All rights reserved.
Fundamental company data and historical chart data provided by Morningstar Inc. Real-time index quotes and delayed quotes supplied by Morningstar Inc. Quotes delayed by up to 15 minutes, except where indicated otherwise. Fund summary, fund performance and dividend data provided by Morningstar Inc. Analyst recommendations provided by Zacks Investment Research. StockScouter data provided by Verus Analytics. IPO data provided by Hoover's Inc. Index membership data provided by Morningstar Inc.