Thanksgiving dinner could cost more
The severe U.S. drought is causing the price of turkeys and other poultry to rise. Look for price hikes for milk and other foods, too.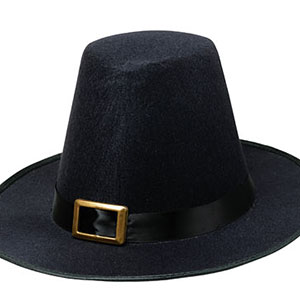 The centerpiece of your Thanksgiving feast is getting more expensive. 
The price of poultry, including turkeys, is rising due to this year's prolonged and severe U.S. drought, says the Chicago Sun-Times:
"Poultry prices are 5.6% higher than prices last year, with chicken prices up 5.3% and other poultry prices, including turkey, up 6.9%, according to the latest Consumer Price Index figures. The poultry category has been expected to be among the first to reflect price increases caused by the drought."
Expect prices to rise even more as the holiday nears. We'll be anxious to see the American Farm Bureau Federation's now famous annual cost projection for a typical Thanksgiving meal, which comes out next month. Last year's rose 13%, the biggest increase in more than 20 years.
Meanwhile, price increases are coming to other basic foods. The U.S. Department of Agriculture offered these predictions:
The cost of dairy, including milk, will increase by 3.5% to 4.5% next year -- that is, unless Congress fails to pass a new farm bill before the end of the year. If the unthinkable happens and the House and Senate can't agree, you could be looking at $6-a-gallon milk in 2013.
The price of beef will rise by 4% to 5%.
Poultry will rise an additional 3% to 4% in the new year.
Eggs will cost 3% to 4% more. (Think that's bad? Pity the people of Mexico, who eat more eggs per person than anyone else. Egg prices doubled there due to an avian flu outbreak, NPR reported last month.)  
What's causing all of these price hikes? An extended U.S. drought shrank the supply of feed and other crops, making them more expensive.
Higher feed prices are prompting dairy farmers to reduce the size of herds. The problem is most pronounced in California, the nation's top milk-producing state.
The only good food news from that beleaguered state is that record high gasoline and diesel prices paid by California's agricultural producers won't much affect the price of their crops for the rest of us, says The Associated Press.
More from MSN Money:
DATA PROVIDERS
Copyright © 2014 Microsoft. All rights reserved.
Fundamental company data and historical chart data provided by Morningstar Inc. Real-time index quotes and delayed quotes supplied by Morningstar Inc. Quotes delayed by up to 15 minutes, except where indicated otherwise. Fund summary, fund performance and dividend data provided by Morningstar Inc. Analyst recommendations provided by Zacks Investment Research. StockScouter data provided by Verus Analytics. IPO data provided by Hoover's Inc. Index membership data provided by Morningstar Inc.