10 money questions for the debate
Obama and Romney should tackle these major financial issues -- whether or not they come up tonight.
This post comes from Brett Arends at partner site MarketWatch.

Hey, Jim Lehrer: If you're stuck for questions for tonight's first presidential debate, try hitting the two candidates with these zingers on money and household finances.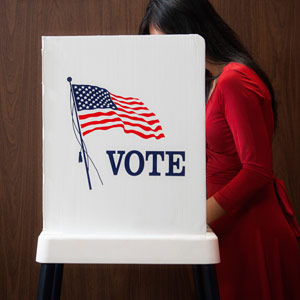 Maybe they're not on the media's list of hot topics, but I'll wager any of these'll raise a cheer and some hearty table-pounding in living rooms from Bakersfield, Calif., to Bangor, Maine.
As most of us in the normal world know, Uncle Sam is screwing up our finances with the craziest rules and regulations known anywhere. They do real damage, and they played a role in the crisis we're in today.
But no one ever calls the candidates on them, because there is always a sexier topic on hand.
"President Obama, how would you handle Iran?"
"Gov. Romney, why did you transport your dog on the roof of your car?"
And so on.
So Jim, if you want to take the road less traveled, why not hit Barack Obama and Mitt Romney with some of these?
1. Why does the federal government pressure us all into saving through mediocre 401k plans run by our employers? These plans are intended to protect the employer from liability, not to maximize workers' retirement savings. Will either of you commit to rewriting the law so in the future people can just save $17,000 a year, tax-free, in an account of their choosing?
2. The U.S. tax code is now four times the length of the complete works of William Shakespeare. The instruction booklet for the 1040 now runs to 190 pages -- compared with just two pages 75 years ago. Can you offer one good reason why this should be? Will either of you commit to slashing the tax code back down to sanity for the rest of us in the next four years?
3. Why does the federal government subsidize homeowners by allowing them to write off their mortgage interest and property taxes, but not renters? Do you think homeowners are poorer than renters and need federal help more? Do you think the U.S. economy suffers from too little debt, and do you want to encourage it? If you agree that this is insane, will you agree to begin to eliminate these deductions in your next four years and use the money to raise standard deductions and exemptions for everyone?
4. Over the past 12 years, the U.S. government has showered red tape on the financial sector, including Sarbanes-Oxley and Dodd-Frank. The aim has apparently been to raise ethical standards and stop crooks. When you look at Wall Street today, how do you think that's worked out?
5. If I earn a single dollar, I pay 15.3% in payroll tax, before any additional federal and state taxes. If I make a dollar from my investments, either as a dividend or long-term capital gain, I pay a 15% tax in total. If I inherit a single dollar, I pay no tax at all. Can you explain the moral code that says it is better to inherit a dollar than make it from your investments, and both are better than actually working for it?
6. Can you offer one single reason why a registered investment adviser serving ordinary members of the public is actually forbidden, by law, from charging a performance-related fee? Shouldn't the law say they can be paid only for performance? Will either of you change this law?
7. New regulations bury taxpayers under a mountain of paperwork if they have any savings or investments outside the U.S. The nominal explanation is that the practice will stop offshore tax cheats. But these laws specifically exempt money held in offshore hedge funds or private equity funds. Can either of you offer an explanation for this? If not, will you commit to changing this law?
8. Given that both of your presidential campaigns have been basically financed with millions of dollars from Wall Street donors, what assurance, if any, can you give any of us that you will be on our side for the next four years rather than theirs?
9. No prominent figure on Wall Street has yet gone to jail for the scams that helped bring down the economy. Can you explain that? Would you like to name some individuals you would be willing to prosecute? If not, why not? The people who ran some of the worst-offending financial firms walked away with tens, and in a few cases hundreds, of millions of dollars. Will you sue them for that money? If not, why not?
10. I'm going to present you with a dozen typical consumer items, such as a carton of milk, a dozen eggs and a pair of jeans. I'm going to ask the two of you to guess how much these actually cost.
More on MSN Money:
How Obama failed to rein in Wall Street
Are you saving enough for retirement?
DATA PROVIDERS
Copyright © 2014 Microsoft. All rights reserved.
Fundamental company data and historical chart data provided by Morningstar Inc. Real-time index quotes and delayed quotes supplied by Morningstar Inc. Quotes delayed by up to 15 minutes, except where indicated otherwise. Fund summary, fund performance and dividend data provided by Morningstar Inc. Analyst recommendations provided by Zacks Investment Research. StockScouter data provided by Verus Analytics. IPO data provided by Hoover's Inc. Index membership data provided by Morningstar Inc.