Free Internet at the library: Not just Facebook
Patrons are taking online classes, searching for government benefits info, and seeking and applying for jobs. Unfortunately, demand often outstrips supply.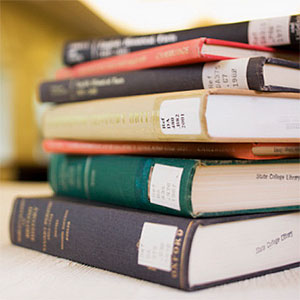 The computers at your local library really aren't being used just to update Facebook pages or watch videos of Slinkys going down escalators.
Internet access at U.S. public libraries is increasingly important to patrons who want to apply for jobs, seek college scholarships, do research for work or school, take classes online or access government sites to print out forms or apply for services.

According to the American Library Association, 62% of U.S. libraries are the sole source of free Internet in their communities -- and 65% don't have enough computers to meet demand (that number rises to 87% in urban areas).

Just how much can you accomplish if you're limited to 30 minutes of Internet use, or if your library has so few terminals that you can't get access for days at a time?

Welcome to the digital divide.

We're not just talking about folks who have to wait in line to stream funny cat videos. The ALA study notes that 92% of libraries provide access to job databases and resources, and 76% of librarians help patrons fill out online job applications.

Limited access can have both short- and long-term impact on employment. Federal Communications Commission chairman Julius Genachowski told The PBS NewsHour that "increasingly you're not eligible for a lot of the jobs that are being created in our economy" unless you're computer literate.

Another guest on the program, former FCC official Karen Kornbluh, noted that one-third of Americans have no digital access at all. That's troublesome because the Internet has become "the innovation platform."

"It's where we all come together to collaborate and innovate. If we don't have equal access, then we can't have equal access to jobs and growth," says Kornbluh, who also served as U.S. representative to the Organisation for Economic Co-operation and Development.

Bridging the divide?
Librarians are also helping patrons with "e-government" services, such as filling out applications for Social Security and Medicare, downloading tax forms and filing court petitions. More than 96% of librarians provided help with such services, according to the ALA.

More than 90% of libraries are offering "formal or informal" tech training. The demand for actual classes is up some 36%. The informal training is helping patrons navigate basic computer/Internet use. 

Some other popular uses, according to
a study from the Pew Research Center
:
Research for school or work, 66%.
Surfing the Web for fun or to pass the time, 63%.
Checking/sending e-mail, 54%.
Getting health information, 47%.
Visiting government websites/looking for info on government services, 41%.
Applying for jobs, 36%.
Taking online

classes/certificatio​n

courses, 16%.
Maybe that's why 77% of the people polled say that free computer/Internet access is a "very important" service of public libraries. The challenge is to do this within available budgets: Nearly six in 10 libraries face decreased or flat funding.

"Public libraries are the most cost-effective bridge for the ever-present digital divide: They offer the digital literacy skills training and broadband access mandatory for success in the 21st-century global marketplace," says former ALA president Molly Raphael.

Incidentally: Digital access may be popular but it's not yet time to write off paper. Youths under 18 borrow books (87%) at the library more than they do anything else. There are still some things a computer or e-reader just can't do.

More on MSN Money:

DATA PROVIDERS
Copyright © 2014 Microsoft. All rights reserved.
Fundamental company data and historical chart data provided by Morningstar Inc. Real-time index quotes and delayed quotes supplied by Morningstar Inc. Quotes delayed by up to 15 minutes, except where indicated otherwise. Fund summary, fund performance and dividend data provided by Morningstar Inc. Analyst recommendations provided by Zacks Investment Research. StockScouter data provided by Verus Analytics. IPO data provided by Hoover's Inc. Index membership data provided by Morningstar Inc.