AmEx to refund $85M to customers
American Express will pay more than $100 million to settle allegations that it misled consumers.
This post comes from Christopher Maag at partner site Credit.com.

American Express agreed to pay $85 million to 250,000 customers, plus another $27.5 million in fines, to settle accusations that its subsidiaries repeatedly violated consumer-protection laws. The settlement, announced Monday, ends illegal practices including deceptive advertising and age discrimination that lasted for nearly a decade.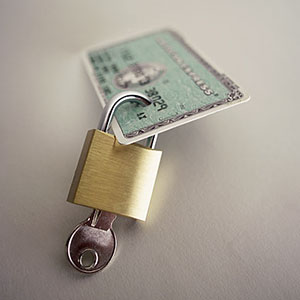 The "laws were violated at all stages of the game -- from the moment a consumer shopped for a card to the moment the consumer got a phone call about long overdue debt," Richard Cordray, director of the Consumer Financial Protection Bureau, said in a press release. 
The violations occurred between 2003 and 2012 at three AmEx subsidiaries: American Express Centurion Bank, American Express Travel Related Services Co., and American Express Bank.
Ads for the American Express Blue Sky card in some cases promised that new customers would receive $300 for opening a new card, when in fact they did not, according to the CFPB.
For a time, the bank did not accept applicants over age 35, in violation of the Equal Credit Opportunity Act. The bank also charged late-payment fees that increase as a percentage of total debt, which violated the Credit CARD Act.
Finally, all three subsidiaries told consumers that paying off old debt would improve their credit scores, even though American Express was not actually reporting the payments to national credit bureaus, and the debts were often too old to be reported anyway.
Of all the illegal activities, two will prove most expensive to fix.
"The majority of those refunds are related to debt-collection practices and late-fee charges," according to a press release from American Express. "Impacted customers will be notified as soon as possible."
In addition to refunding customers, the three American Express companies agreed to do a better job explaining to consumers when repaying old debts will not improve customers' credit scores, and they agreed not to collect unpaid bills at all unless they have documentation of the debt.
More on Credit.com and MSN Money:
DATA PROVIDERS
Copyright © 2014 Microsoft. All rights reserved.
Fundamental company data and historical chart data provided by Morningstar Inc. Real-time index quotes and delayed quotes supplied by Morningstar Inc. Quotes delayed by up to 15 minutes, except where indicated otherwise. Fund summary, fund performance and dividend data provided by Morningstar Inc. Analyst recommendations provided by Zacks Investment Research. StockScouter data provided by Verus Analytics. IPO data provided by Hoover's Inc. Index membership data provided by Morningstar Inc.