Will Disney deal raise Netflix prices?
Netflix says it won't raise rates as a result of the new content agreement, but others say a price hike is likely.
This post comes from Kelli B. Grant at partner site MarketWatch.

Netflix's new content deal with Disney may not end happily ever after for consumers.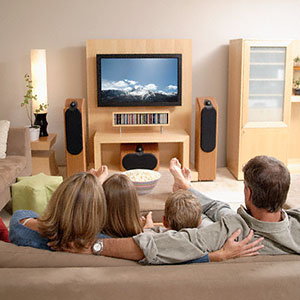 Streaming video competitors Amazon and Netflix continue to battle over building bigger and better libraries of movies and shows. Amazon signed on Warner Bros. in July and the EPIX channel in September.
On Tuesday, Netflix and Disney announced a three-year deal that awards the streaming site exclusive rights to show Disney movies, roughly eight months after they arrive in theaters. That part of the deal starts in 2016, shortly after Disney's current deal with Starz expires, reports The Wall Street Journal. Disney also gave Netflix nonexclusive rights to immediately include more of its older titles -- such as "Alice in Wonderland" and "Pocahontas" -- for streaming video subscribers.
At the outset, experts say, there's plenty for consumers to like about the Netflix-Disney deal and similar content partnerships. Viewers who value that content get more to watch without paying more for it, says Dan Rayburn, an industry analyst for Frost & Sullivan. Fans of "Fringe," for example, can catch the sci-fi show via Amazon for the same $79-a-year Prime Membership they pay to get free shipping. Families can pick "Dumbo" on Netflix at current rates, set at $4.99 per month for up to two hours of streaming on a computer and $7.99 for unlimited streaming on a computer or TV. As the Los Angeles Times points out, that's a price cut from the $13 to $18 extra you might pay for premium cable channels such as HBO.
But long term, the deals are likely to lead to higher bills. "People will be willing to pay -- and will pay -- a premium," says Scott Steinberg, the chief executive of consulting firm TechSavvy.
Netflix has said it won't raise prices as a result of the Disney deal. But experts disagree. Netflix is likely to raise prices well before its Disney exclusives come into play in 2016, Rayburn says. The company is still struggling after a user backlash against price increases in July 2011, though, so it's likely to tread carefully, he says.
More content exclusive to one service or another could also force users to pay for multiple subscriptions to get the movies and shows they want, or to stream more titles à la carte (at prices of up to $4) on Amazon, Steinberg says.
More on MarketWatch and MSN Money:
DATA PROVIDERS
Copyright © 2014 Microsoft. All rights reserved.
Fundamental company data and historical chart data provided by Morningstar Inc. Real-time index quotes and delayed quotes supplied by Morningstar Inc. Quotes delayed by up to 15 minutes, except where indicated otherwise. Fund summary, fund performance and dividend data provided by Morningstar Inc. Analyst recommendations provided by Zacks Investment Research. StockScouter data provided by Verus Analytics. IPO data provided by Hoover's Inc. Index membership data provided by Morningstar Inc.