Change coming to Kayak.com?
The popular meta-search engine may have lost its independence when it was purchased by Priceline, but perhaps not its integrity, experts say.
This post comes from Charles Passy on partner site MarketWatch.

For nearly a decade, cost-conscious travelers have gone to Kayak.com seeking unbiased advice on where to find the best deals on airfare, hotels and car rentals. But with news last week that online booking site Priceline.com acquired Kayak, can these bargain-seekers expect the same sort of impartial information?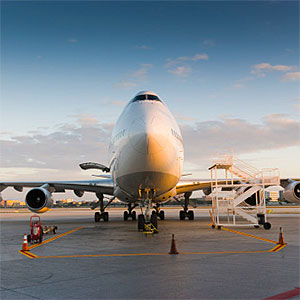 It's a logical question given that Kayak's very model -- a meta-search engine that compares results from a variety of travel sites -- pits Priceline against competitors such as Expedia, Hotwire, CheapOair and OneTravel. But travel industry experts say that Priceline, which is acquiring Kayak for $1.8 billion, is likely to honor its pledge to keep Kayak an independent brand.
"To consumers, everything appears to be the same," says Dan Marcec, a travel analyst with eMarketer. Marcec adds that it's in both Priceline's and Kayak's best interest to maintain the status quo, since the two companies are already among the most visited travel websites.
If anything, Marcec believes that Kayak regulars could ultimately benefit from the Priceline connection, in that Priceline has a strong presence in the international market, which could lead to more information on Kayak about overseas deals. "I think the international reach is going to be a big thing," he says.
Other analysts say that the notion of true "independence" can be a bit hard to come by in the travel world. After all, online travel agency Expedia was behind the travel review site TripAdvisor for many years. (TripAdvisor was spun off as a separate company in 2011.)
"This is a model that has existed before," says Morningstar travel analyst Dan Su, referring to the partnership between a travel agency and a search/editorial site.
But Su also points out that Kayak doesn't necessarily have the aggregation market to itself. Several other companies, such as Fly.com and Momondo.com, compete in the space. So if Kayak users have any doubts about the site's impartiality, they'll have other places to turn.
Ultimately, however, Su says she thinks Kayak is in a good position to hold its own, because the site's design and functionality make it appealing to travelers.
"The user experience is very, very important," she says. "Kayak has done a great job."
More on MarketWatch and MSN Money:
LATEST BLOG POSTS
Lazy man's guide to money management
Think saving money, paying bills, comparing prices and shopping for deals take way too much work? All of these can be done with very little effort on your part.