Brand-new help to tackle debt
A blogger has launched the Debt Movement to help participants pay off $10 million of debt in 90 days. Plus, 'scholarships' can be earned to destroy debt.
This post comes from Miranda Marquit at MoneyNing.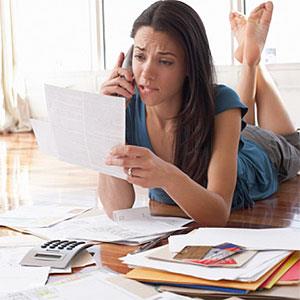 One of the best things you can do for your finances is pay down your debt. Not only does debt cause stress in your life, because your money is no longer your own, but it also reduces your ability to build wealth effectively.
You can't use your financial resources for your own good (and the good of others) when you're paying interest straight into someone else's pocket.
Because we at MoneyNing feel so strongly about the importance of paying off debt, we are one of the sponsors of the Debt Movement.
What is the Debt Movement?
The Debt Movement is a lifestyle movement started by Jeff Rose, a certified financial planner and owner of the Good Financial Cents blog. He has partnered with the debt-reduction site ReadyForZero to encourage consumers to pay off $10 million of debt in 90 days.
The idea is to create an involved community of consumers who are ready to pay down their debt and kick-start their finances in 2013. If that sounds like you, you can sign up at ReadyForZero for free and get a personalized debt-reduction plan. ReadyForZero will also allow you to track your progress on the site.
The Debt Movement features educational resources and forums that can help you learn more about money and effective debt-reduction strategies. You can connect with others in the forum to find encouragement and motivation, as well as tricks and tips.
If we work together as a community, we're confident we can pay down $10 million in debt over the course of 90 days.
How can you join the Debt Movement?
It's easy to become involved. You can sign up quickly and easily by joining the mailing list and receiving tips -- right in your email inbox -- about increasing your income and accelerating your debt payments. (Find out more about signing up on the Debt Movement website.) You can also use ReadyForZero's tools to make it easier to track your progress. Not only does ReadyForZero provide a simple way to manage your debt-repayment plan, but it's also an educational resource in its own right.
If you don't want to use ReadyForZero but still want to be part of the excitement, you can update the Debt Movement about your debt reduction efforts via email. The Debt Movement launched on Jan. 2, but you can still join until the end of January. By signing up, you'll kick-start your efforts to become debt-free, and you'll succeed sooner than you thought possible.
Those of us who aren't actively paying down debt are getting involved, too. One of the coolest features of the Debt Movement is the debt "scholarships" that are being offered. In order to help you pay down your debt faster, sponsors have so far contributed $15,000. Debt Movement participants can apply, and if selected, can use the money to turbo-charge their efforts. (Find out more about how to qualify for a Debt Movement scholarship here.)
MoneyNing believes so much in the goals behind the Debt Movement that we are putting up money for debt scholarships. We are proud to be involved in such a meaningful lifestyle movement and are delighted to be a Silver Sponsor. We encourage you to get involved. (Or, at the very least, to use social media to spread the word.)
More from MoneyNing and MSN Money:
DATA PROVIDERS
Copyright © 2014 Microsoft. All rights reserved.
Fundamental company data and historical chart data provided by Morningstar Inc. Real-time index quotes and delayed quotes supplied by Morningstar Inc. Quotes delayed by up to 15 minutes, except where indicated otherwise. Fund summary, fund performance and dividend data provided by Morningstar Inc. Analyst recommendations provided by Zacks Investment Research. StockScouter data provided by Verus Analytics. IPO data provided by Hoover's Inc. Index membership data provided by Morningstar Inc.